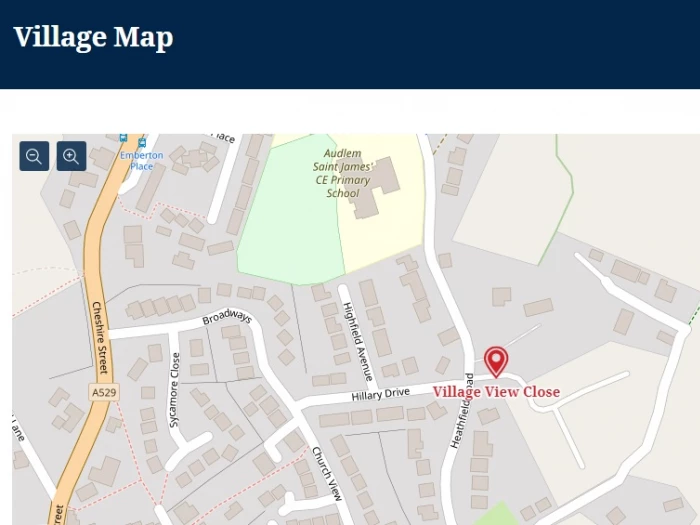 At the very bottom of the home page on AudlemOnline is the link to the village map.
This map is based on the OpenLayers system which can be scaled in and out, like the Google maps. It does not have the fancy satellite or street view options, but on the other hand it does show footpaths.
This map system has what is known as an API (Applications Program Interface) which has allowed AoL to develop its own index and gazetteer to easily highlight and find streets, shops, pubs etc.
It has long been an issue that this gazetteer has not been up-to-date but we have at last got round to correcting it and it should now be correct.
In the process we found at least one new road (Village View Close) that we had never heard of!
And the Post Office is now where it should be – in LLLovely.
If you find any errors in the gazetteer, please let us know.