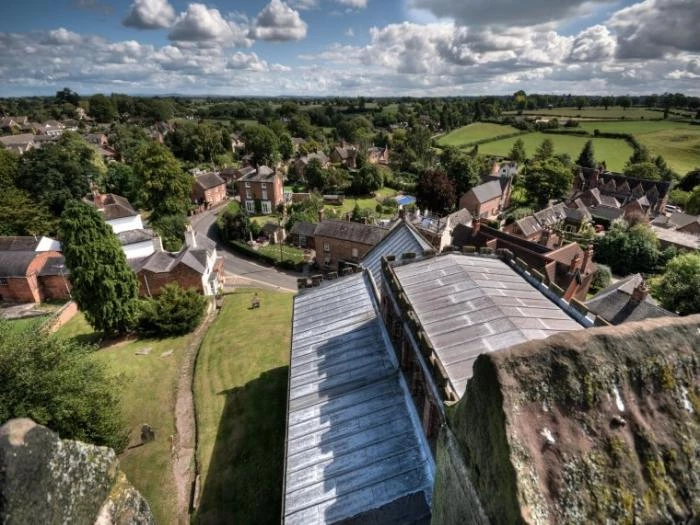 North West Ambulance Service (NWAS) chiefs held a private meeting with Nantwich Town Council representatives on Monday. The meeting, which was held to discuss NWAS's widely reported plans to downgrade the local First Responder service, is reported in today's Chronicle. Cllr. Bill McGinnis of Nantwich Town Council chaired the meeting and said: "We've got a Rolls-Royce service and we don't want to replace it with a pushbike service."
Audlem was represented at the meeting and the village's problems with the ambulance service were discussed. It was said that a top quality First Responder service was essential because it was taking so long for an ambulance to arrive to emergencies in Audlem and other rural areas.
NWAS was also asked to explain how a 40 minute wait for one call in Audlem became 32 minutes in NWAS's official statement, yet then became 13.88 minutes in the statistics that NWAS later supplied to Audlem Parish Council. They were unable to give an explanation at the meeting but later clarified the situation by saying that the 13.88 minutes wasn't the 'ambulance response time' but the 'first response' by a local First Responder. When it was pointed out that their official statement had said a First Responder had arrived in 12 minutes, it was explained that the NWAS had made an arithmetical error in their statement about the case.
Several Parish Councillors have expressed surprise at this change in the statistical reporting – they were sure in their discussions with NWAS that the times reported were for an ambulance, not a First Responder, and will seek further clarification.
At the very least, the proposed downgrading of the First Responder service by the NWAS will mean that the emergency service will have a much tougher job hitting their targets. Last year Bob Williams, their Deputy Chief Executive, said the average emergency call-out time to Audlem was 16 minutes. This was greeted with some surprise. Now, it appears, those figures may have been for the 'first response', not necessarily an ambulance arriving on the scene. It will be interesting to have the figures re-examined and see how much worse the real 'ambulance response time' is away from the target of 8 minutes in 95% of emergency cases.
When asked at the ambulance summit meeting on Monday about the plans to downgrade the Audlem First Responder scheme before it had even begun – volunteers in the village start training shortly – NWAS said they may have to rethink their plans. It was suggested that they delay any change to the First Responder scheme until they are meeting their 8 minute target in at least 95% of emergency cases. If they don't change their mind, it was pointed out they would be leaving patients at serious risk. The NWAS clearly has some work to do.
---
This article is from our news archive. As a result pictures or videos originally associated with it may have been removed and some of the content may no longer be accurate or relevant.