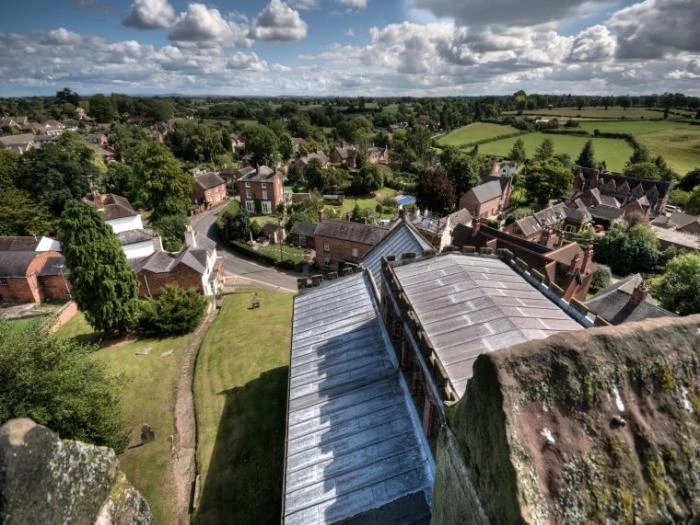 Audlem WI
Audlem WI held their monthly mee1ng on 2nd June.
After the President, Brenda Heathcock, had welcomed everyone, the singing of Jerusalem and apologies given, the meeting commenced.
The Speaker for the a6ernoon was Val Mackin who stepped in at the last minute due to a cancellation. Val is a familiar face in the village having lived on a narrow boat on the canal for the past 8 years.
 Val gave a very interesting talk on her craft making, starting with the history of sheep's wool, the process of spinning the wool to make the yarn for weaving, knitting etc. she also showed us many other handicrafts she had made from natural materials gathered along the canal and hedgerows. She had even made a shawl spun out of dog hair!
She was thanked by Susan Kaufman.
The Treasurer gave her report, although funds were looking healthy there is a need for fund raising during the year as speaker costs were rising as well as other expenses.
The President would like to get Outings/Workshops started again – boards were circulated during tea break asking for names and ideas, these will be discussed at next months meeting.
Several ladies attended the Zoom recording of the AGM being held in Cardiff and reported back. The speaker was Laura McAlister former Captain of the Welsh Football team and recently elected to the Board of UAFA.
Invitations were received from Burleydam WI to their 78th birthday celebra1ons on 4th July, entertainment provided by Funky Choir.
The Malbank Group are holding a social evening at Nantwich Football Club on 19th September, more details and names will be taken at the July meeting.
Afternoon tea at the Marina is on Thursday 3rd August, cost £15 per person.
A card was given to Pat Winfield, who is leaving the village, Pat has been a long and loyal member of the WI and will be greatly missed.
Birthday flowers for June, were given out.
 The raffle was won by Stephanie Richardson and Chris1ne Harper.

All visitors are welcome, if interested please contact the Secretary on 01270811821 or the President on 01270811432 or just come along, you will be made very welcome.
 We meet at 2pm first Thursday of the month