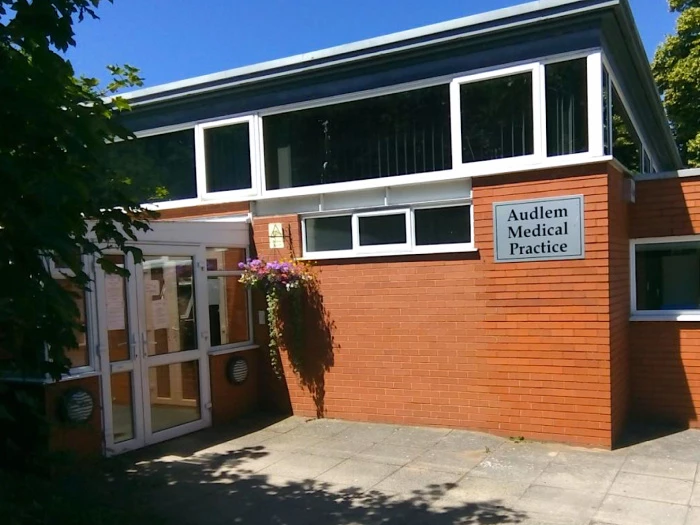 Audlem Medical Practice – some information from your Practice from the Clinical Team
There are many concerns about the COVID-19 vaccination on the internet – from being untested to overloading the immune system to inserting microchips in us all. I suppose the best I can say is we have all had it (some Astra Zeneca, some Pfizer) and will be encouraging our friends and family to do likewise when it is available to them. Yes, the testing schedule has been concurrent rather than the usual sequential process to make it available as soon as possible and yes, it does have minor side effects like all vaccines, but we feel it is safe and the best (and perhaps only) hope we have of life returning to anywhere near normal in the near future.
The practice remains open and has done throughout this crisis. Following NHS England advice we moved over to a 'telephone first' approach in March of last year and continue to follow their guidance, but each and every day patients that require clinical review are bought to the practice and seen by our doctors and nurses safely.
Some services run by providers outside of the practice, (eg CCICP – Central Cheshire Integrated Care Partnership) such as Health Visiting or the Anti-Coagulation Clinics, were moved away from the practice for some time last year and this was completely beyond our control. The phlebotomy service was also withdrawn and to limit the number of patients forced to travel to Leighton for blood tests we took on extra staff to allow for urgent samples to continue to be taken here for a number of months, until the service was reinstated by the hospital.
The schedule for COVID-19 vaccination is absolute and set by the government in strict age order initially – we cannot do anything to bring your vaccination forward. We continue to run our Primary Care Network clinics at the Civic Hall in Nantwich with our colleagues at Wrenbury, Tudor, Kiltearn and Nantwich Health Centres and are calling patients in order across the Primary Care Network. In addition you may be offered a vaccination at Leighton Hospital or at one of the two mass vaccination centres in Cheshire. Please wait until you receive a letter or text inviting you to make an appointment, as contacting us/them sooner only slows everything down – we are really busy, our staff have put themselves second throughout this crisis and are working extra hours to support the vaccination clinics, so please only get in touch if you need to as we often receive in excess of 200 telephone calls in a day.
We have finally received a supply of influenza vaccination for our 50-65 year old patients, so if you would like to have this please make an appointment in one of our clinics. The supply is limited and thus it will be on a first come, first served basis. This should not affect you having the COVID-19 vaccination as we will not be calling this group for some time and the gap between the 'flu and COVID vaccinations only needs to be 7 days.
Please remember you can ask to book an appointment through our receptionists with:
A physiotherapist for a face to face appointment at the practice
A physiotherapist for an initial telephone consultation and advice
A pharmacist at the practice for medication (and vaccination) queries and advice
A social prescriber for support with social problems, bereavement, for carers (and just about anything else non-medical!)
A practice support worker for help with mood problems
You can also submit medical and administrative queries via the 'e-consult' service; a link to this is available on our website www.audlemmedicalpractice.nhs.uk
We would like to thank you for your kindness and understanding during these difficult months. We have had many thoughtful letters, messages and comments which has helped us to get through these incredibly challenging times. We wish everybody well over the coming weeks and months.
Dr Pete Leftwick, Dr Nancy Verso, Dr Dave Holden, Dr Christine Gilbody, Sister Julie Grindley, Sister Fran Harrison