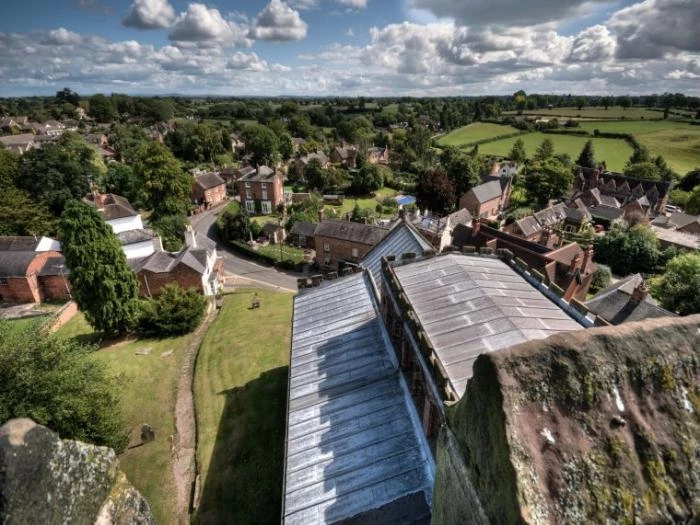 FOOTBALL SEASON 2019/2020
Some 7 years ago, a conversation with Dan Morris who was working at the Lord Combermere brought forward the thought of restarting the Audlem Football Club after many years dormant .
The upshot was to open a bank account with HSBC in Nantwich and to set about signing on players . Geoff Stretch was vital in this and we built a team , and registered it with the Crewe Sunday Football League. Paid our dues . And we were off and running.
First few seasons were keeping us low in the Division as players came and went .
Major sponsor for us were Allan and Jo Brown of the Lord Combermere , without whom we would not have been able to buy our first kit.
Times have moved on. Extra sponsorship from The Fine Foodies Deli and also Barn India of Woore gave us vital cash injection. For which we are extremely grateful
Management team is strong and all rowing together. Good list of effective players and good performances as we now are half way up the league and knocking on the door of the top slots .
Enough of history.
To the new season .
Sunday last saw the second game of our pre-season matches. The one the week before ended in a 1-1 draw after a very late penalty awarded to our opposition.
This second game, as arranged by Kev Rodgers, was at Ruskin School of Crewe. A very big Victorian complex with much activity there on the day. Football being played in the morning whereas we were set to kick off at 1400. The social building had much going on with a church service in the main hall. And last Saturday it had hosted a Muslim ladies night of dance and foods .
For us, arriving as we did around 1300, it was to be directed to our changing room upstairs. Very good facilities with showers etc.
Game was versus Broadhurst F C who had declared on face book that we were a soft target and easy to beat.
Sufficient to say that such words were a spur to the Audlem players.
Good turn out of 14 men but a slight upset in that the referee who agreed to officiate changed his mind. Accordingly, Kev Mort, team manager stepped in the breach and thankfully he has a whistle in his car.
We award a trophy. Very late , to Andrew Betteley who was top scorer in season 2015/6 -- much to his pleasure that this oversight has been remedied .
I left my house in shorts etc as the promise of sun was high. However it was much cooler in the event, with a lively breeze across the field of play.
Kick off a tad early as all ready to go. Frantic moves as the built up testosterone reared it's head.
Many corners and we were pressing very hard on their goalmouth .
1358
First corner to opponents but no gain.
1406. And BFC score

0-1
1410
We attack in numbers and are awarded a penalty ! Top scorer Kevin Beresford steps up and scores
1-1
1415
We are dominating play and we score!! Super shot by Ben Spruce and Kevin B following up , slots it home
2-1
1417
Corner after corner as BFC attack.
1432
Our Goalie- Bean -- stand in for Connor Baxter -- saves a fierce shot so very well. Ball fired up field and a pass by Kevin B to Danny Mahoney and he gets another goal
3-1
HALF TIME
Much water taken on board . Good team talk by Kev Rodgers and Kev Mort . Playing our subs as he is -- on the roll on roll off system.
Back to play and we give away a penalty .
3-2
1500
Free kick to us. Kev Rodgers takes it and fires it straight into their goal
4-2
Minutes later we are awarded another penalty and up steps Ben Spruce to score
5-2
Out of the blue BFC score
5-3
As time runs out, Danny Mahoney scores his second
6-3
And as the game comes to the close , Kevin Beresford gets his hat trick!!
7-3 the final score .
A game we dominated and bossed most of the action
Good feeling as many gathered at The Rifleman in Nantwich after the play
Next game is versus Salvador away on the 28th
Ralph Warburton
AFC
---
This article is from our news archive. As a result pictures or videos originally associated with it may have been removed and some of the content may no longer be accurate or relevant.