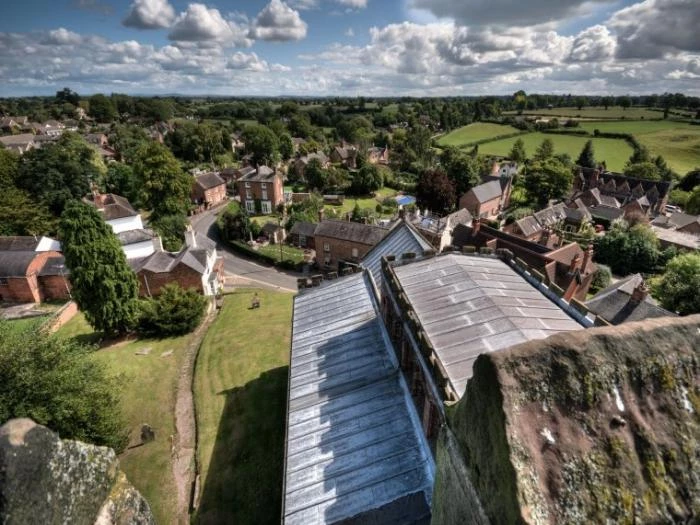 This Sunday we are again playing at home .Pitch heavy with frost in the early sun. Quite hard in the tennis club goal area . Overall the pitch still bearing up well which is a real tick in the box for the remedial works of last April /May . Even with the very wet days we suffered. This is exampled very well by the
mud on the roads put there from the harvesting of maize from sodden fields .
I am, as per my habit, up well before dawn and I busy myself with computer work as planning for the 20th Music and Arts Festival gets rolling.
The Grand Big Switch On (and arrival of SANTA) on Friday night -- by our magnificent ADAS team -- a band of such men and women , who ,with full merit
do serve this village -- so many man hours given so freely -- was again a great success.
The RNLI team again captivated the children on the wharf as SANTA sailed in aboard the Audlem Lass, scattering the floating candles .
Up to the big tree. Lights switched on . Great village night. And the Santa Grotto opens.
Additionally the New Opening of the Grotto on the Saturday by the traders of
the village was set in motion .
SANTA sleigh in operation (as per my brief on the web site)- on 7th & 8th .
Hoping for dryer weather!
Now – To our game .
We turnout in our yellow strip. (The blue/ white one is getting tired and we
will need to seek help in funding a new strip )
Opponents are AFC Talbot as we hope to build on the very good match of last
weekend.
Referee is again Darren Waters- one of the top referees of the league .
Kick off

at 1105 after inspection by the referee of the pitch. All agree to play .,
AFC Talbot in red and black as legs get going and all warm up .
First serious shot and it is on our goal but fired wide .
Talbot big heavy team .
Weather clouding over now as temperature drops again .

1120

First corner and it goes to us. No gain.
Referee warns one of their players -- keep mounting off and it will be the sin bin .
Tom Smart chopped down hard but gets up ok .
1128
A penalty -- perhaps a bit harsh- awarded to Talbot.
Wham
0-1
Not a good start

1130
The Kev Beresford gives unwanted advice to the ref. Sin binned !
Off the pitch for 10 minutes .
Corner to us. No gain
S rallph play at present and such a contrast to the way we played and dominated last Sunday .Flow of good play missing

1135
Free kick to foes but no gain .

1140
Kev B back on from the sin bin.
Referee lectures Paul Astley . Too much mouth again. Frustration making many errors in play .

1145
Great shot by Paul but goLie saves . First proper attack so far.

1147
Corner for us . No gain
In the dying minutes , Will Cork has a shot that is saved.
Referee lectures Lewis Williams . So much niggardly stuff today .
Half Time
----- Restart . Still ver scrappy. Then 1208
They score
0-2
We still not attacking their goal very much.
Subs played as Andrew (Beko) Betteley comes on as does Mark PRker. Both known for their goal scoring talents .
We just seem to be going nowhere. Too much rush and hope in our play .
Then . Madness!
1220
0-3
1232
0-4
1236
0-5
Sliced apart by stupid easy goals .
A p roper thrashing .
Referee thank fully blows up and it is over . The warm glow of last week dead.
My photo sums us up. Hung up and out to dry .
Who knows. We play away next Sunday versus Sandbach FC
We shall see.
Ralph Warburton AFC
---
This article is from our news archive. As a result pictures or videos originally associated with it may have been removed and some of the content may no longer be accurate or relevant.