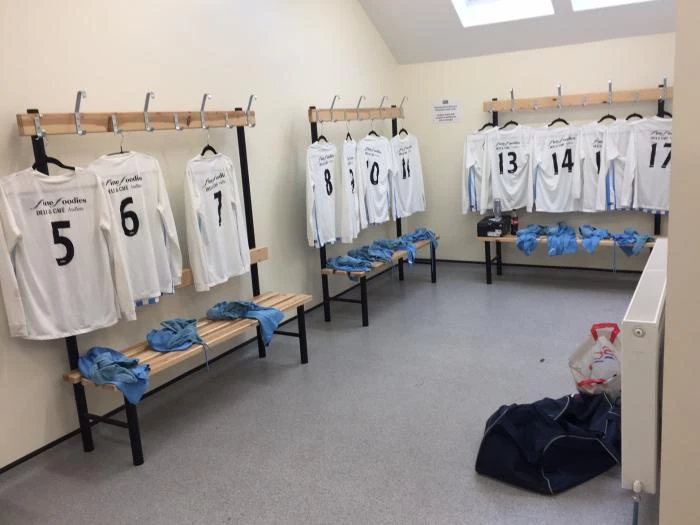 Early rise as is my habit. My body clock works to lift me from the land of nod at about 0500. A bright morning. Totally still. Big silver moon lighting the land and outlining the trees. Owls hooting in the still air . It is a beautiful time of day and even the Robin carries on with his song in the light from the lamppost by my gate. He is the only bird that sings through the year . So I understand . A sweet sound in the dark before dawn.
A note for you. Have you ever wondered about the magic within an Apple . Just cut across the equator of the fruit and there, in the centre , is a perfect star .
So many wonders in nature that underlines just how we have to husband all around us and cease travelling on the path of destruction of habitats across the world .
England played San Marino , the very lowest rated team of all in the competitions . Such a wrong fixture . No chance for SM .
Match of the day seen and enjoyed as my team,LFC enjoyed a good 4-0 win against a lack lustre Arsenal.
Audlem F C .
We play at home in a cup tie and entertain Cooper Buckley of Nantwich . So wonderful to be back home to superb changing rooms and hot hot showers .
Referee is Stuart Simms . Not known to me .
Again a fair turn out of players as they hunger for yet another victory .14 in all.
So very cold .
Kick off at 1057.
We play in our red strip . Cooper Buckley in black white stripes .
Usual fast play as each side tests each other .
Under a big clear blue sky with bright sun in the chill of the day.
Emma our medic not here as she has a migraine .
John, our trainer coming later.
Have just the 4 footballs I bought in the week so that will be a handicap . Church bells pealing in the air.
1108
Fierce attack on our goal . Shot just over the bar. CB a well organised team. And not noisy.
1113
Early blow as Paul Bowker off with tricky injury to his knee. Rob Martin comes on .
1116
Long throw in by Nick Gregory into their goalmouth -- and goalie fumbles the ball into his own net. A crazy goal for us and for our top scorer Nick , but cannot credit it to him.
1-0
1120
First free kick goes to us. Kev Rodgers takes it -- right at goalie who again fumbles but ball hits the side netting.
1125
First corner and CB have it. No gain .
At this stage I would say play is 50/50.
1130
Good few spectators enjoying the crisp bright day.
Ross Henderson, our famous fleet of foot right back , here with his Macedonian dog, Mechka. Hopefully to be fit and playing in January but now awaiting his and Katie's first child. Any day now .
1132
We race up field with good play, Nick Gregory spots goalie out of position and scores beautifully
2-0 !
1135
They reply and score fast
2-1
Referee calls CB player and gives him a warning. First example of mouthing off.
1140
Free kick to CB. No gain.
Connor Baxter, our goalie, gets a hard kick. Thankfully ok
Half Time whistle.
Restart
Free kick to CB.
Play is ferocious this half as CB truly riled to be behind. Not used to that !
1153
Referee awards a penalty as Kev Rodgers takes a player down in the box .
They score
2-2.
Ben Walker on as Sam Mason off injured .
Raid on our goal. Connor off his line but a shot is clears off the line by Tony Sinstadt.
1205
Referee awards another penalty for CB. Player steps up. Shoots -- and Connor makes a fabulous two handed save!!
It is a feistie game as young Jack Mort remarks.
Attack after attack by opponents. But Connor still saves and saves well .
1217
Free kick for us. Nick Gregory takes it but skies it over the bar.
1221.
Tempers are frailing as we continue at 2-2 , with the threat of penalty shoot out looks more and more likely .
1225
Free kick to us,Kev Rodgers takes it. Goalie collects his shot.
1127
Yellow card awarded to CB player.
Another free kick for us on the edge of the box. Goalie saves.
Clouds now in the blue sky.
Players have been so less vocal this game .
Furious play as each seeks to avoid a draw .
We have been truly hampered not having enough footballs, but at £25 each it is an expensive side of our Sunday play.
Callum Mese on as Will Cork comes off.
1231
Corner to CB. Taken -- and they score !!!
2-3
Game over.
We lose. Out of the cup.
Man of the match goes to veteran Andrew Beco Betteley for his truly 100% input.
To the Bridge for some players. A bit empty, as no chef -- so no Sunday lunching patrons.
Home. Cold . Very cold.
Man United sack their manager. Big news item .
Next game . At home again .
Ralph Warburton
Audlem F C