Audlem Bramblers Walk – Saturday 13th at Craven Arms
A good turnout -18 ramblers – for a 10.5 mile (17k) walk starting and finishing at Craven Arms.
Steve Elliott led at blistering pace to make sure he had a prime seat for the coffee stop at Flounders Folly.
Not entirely sure why it was built, most gentlemen of a certain age seemed more interested that it was once owned by Julie Christie. No idea why.
Views from that high point of the walk included Clee hill and the Malvern hills.
It is possible to see the Black Mountains of South Wales and Cadair Idris near Dolgellau in clearer conditions, but views were nonetheless panoramic.
The Bramblers reference is because secateurs were needed to clear the path at one point!
A very good day out, well worth the early 0800 set off.
.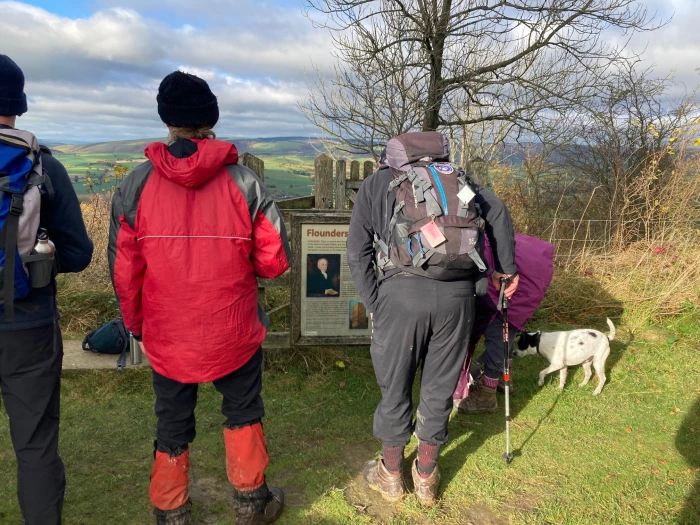 gentlemen seeking further information about Julie Christie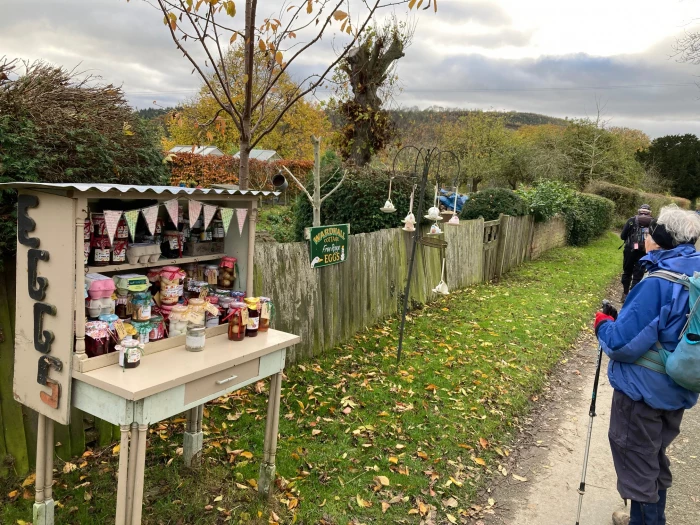 surely a strong contender for a recycling prize? Bird feeder from an unwanted crockery wedding present?