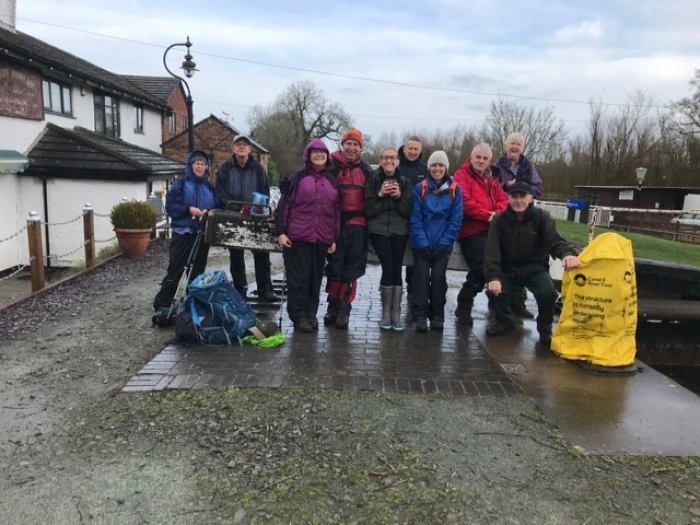 Saturday January 8th
In spite of the Met Office weather forecast last Saturday and warnings by the walk leader of muddy conditions underfoot, eleven stalwart Audlem Ramblers ventured to Whitchurch for a nine mile circuit around Marbury, Wirswal and Willeymoor Lock (pictured), where lunch was enjoyed in the sunshine.
So, undeterred by a soaking
Saturday January 22nd
The next walk organised by Audlem rambling Society (ARS) around Dunham will be led by Peter Jackson, 8 miles in length, a two booter.
Meet at Audlem Car Park at 08.30 a.m.
The walk will include Dunham Forest and Dunham Park.
We will then walk the Bridgewater Canal as far as Spud Wood. There is a short road walk to join the Transpennine Way which will lead us to Dunham Town and back to our cars.
Parking will be at Bradgate Road -- Post Code for parking is WA14 4QU; journey time to start of walk is three quarters of an hour
NB All walkers must have suitable footwear and be prepared for adverse weather, carry food and water to last for the entire walk and be suitably fit for the various lengths of walk.
Each walk is led by a nominated leader who will carry some first-aid equipment. The leader has the right to refuse to include in a group anyone who is felt not be adequately equipped.
Non-members of Audlem Rambling Society (ARS) are welcome to come on a walk but are expected to join ARS and pay the membership fee after a trial walk or two.