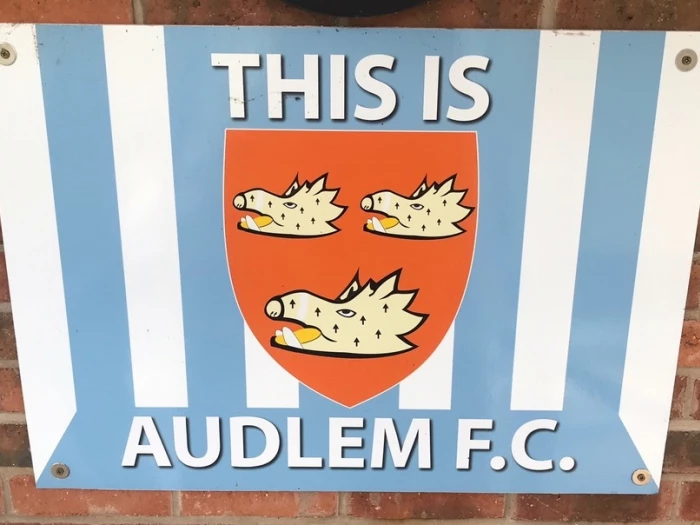 Musing as I do.
And my thoughts turned to life on the roads over these so different months. Roads have been so much quieter and traffics free. Pot holes has not expanded as much as before , with less heavy wheels crunching over them. And the lanes and roads have been awash with cyclists €€ in numbers . Keeping fit ,as COVID took over our world. Set me thinking as I drive behind many such, either single or in a bunch . Just amazing when you look at the bike . All balanced on just two little inches of rubber with a heavy human on board. Just seeing such a balance is a wonder to all. And so easily taken for granted from our early days as a child with mum or dad running alongside as we wobbled along before we grasped the skill .
Now. To get the right balance as we face our next sporting trial
And this game is up against a brand new team that has taken to the division at speed, with prolific scoring . Name . Cooper Buckley of Nantwich .
We play at the Barony pitches . With showers and changing room. The superb and best of all the leagues showers are here in Audlem, but guess what -- we are not allowed to use them!! So ridiculous in every way.
A hard task but one we will take on with full heart.
Referee is David Bloor.
Manager Kev Mort has named a squad with good strength .He Has managed the team so well after we began way back in time.
Weather still so mild with good sunshine and blue skies . Bit of a cool breeze as we say goodbye to this lovely Indian Summer.
John Dyer , our trying officer Andrew Emma our physio in close attendance .
11:00-And off we go, straight into the fast pace as each side tests the other. Church bells of St Mary's in the distance with their melodious chimes.
Morrison's out of fuel as the idiotic panic and fill up .
1st free kick to us as James Craig is clattered down.
Then more free kicks to us in fast succession as opponents play hard . 5 such by the time we reach
11:10-Signature long throw in by James Craig -- no gain
11:12 -Free kick to CB, the 6th such. . No gain .
Ross Henderson , our star number 2 arrives, in sling following his very serious operation following the severe damage to his shoulder. Still in pain as the anaesthetic slowly wears off -- he was under the surgeons knife as recently as last Monday as his tendons were reaffixed for his arm to shoulder. Will be out of action until 2022. So sad for him and Katie, but a baby due in December will be so good for both.
11:15-Kev Rodgers four results in a yellow card fir him .
And CB score from the resultant free kick.
0-1
Fast game, to and fro.
11:20-An attack by us in numbers pays off as their goalie fumbles under much pressure and palms the ball into his own net .
1-1
The 10th Free kick and to us but no gain.
Followed by free kick for CB . James Graig taken down heavily results in a yellow card for CB player .
11:30 -First corner to CB and they score
1-2
Patch of ill discipline with referee missing fouls .
Wind easing now and sun so welcome on my back .
11:34-We attack in numbers with Dan Rooney playing as superb ball into the melee .
Up field races CB and Connor Baxter in goal pulls off a fine save.
So many free kicks and throws ins spoiling the flow of the match. The most I have ever seen to date.
11:45 -Nick Gregory races up field ,avoiding tackle after tackle -- and meets a superb cross by Will Cork -- and plants the ball in their net .
2-2
Timing so good as referee blows up for half time .
Team talk by John Dyer and Manager Kev and away we go
Second half
Brief stoppage as a CB player down .
First corner for us followed by another but no gain .
12:05-Another long throw by James Craig comes to nought.
12:10 -Free kick to us just outside their area . james Craig takes it but goalie tips it onto the cross bar and over for a corner. So close to a goal .
We are now bossing the play as CB lose heart.
KM plays sub as Seb Borrows comes on for Callum Mese.
Super ball fed to a racing Will Cork but he is forced to the side and his shot goes wide.
Lovely ball from a strong Nick Gregory is met by Will Cork, who rifles the ball into their net.
3-2
12:25-Will comes off as Tony Sinstadt comes on . Will has played his heart out and has a fine goal to his name .
12:30-Corner taken by Tony Sinstadt, met by an on rushing Nick Gregory and he scores
4-2 !!!
Fabulous stuff as opponents lose their hearts and fade under our pressure.
Game over .
First loss for Cooper Buckley and we are on top of the division!! Excellent tactics by Kev Mort of taking the game to them has paid off so beautifully.
Man of the match and so so well deserved for his fortitude in every way goes to James Craig.
Back to the Leopard Pub. Chips and chicken nuggets, and a beer as we feel so proud to be such a team.
Next game is at home in a cup tie versus George and Dragon of Winsford. A hard team. A team with reputation. Will be a very tough game but we will do our level best to take them down .
Our record so far
Preseason games , 31 for, 11 against. League games 17 for, 6 against .
Best we have been .
Fantastic body of men.
Ralph Warburton
Audlem FC