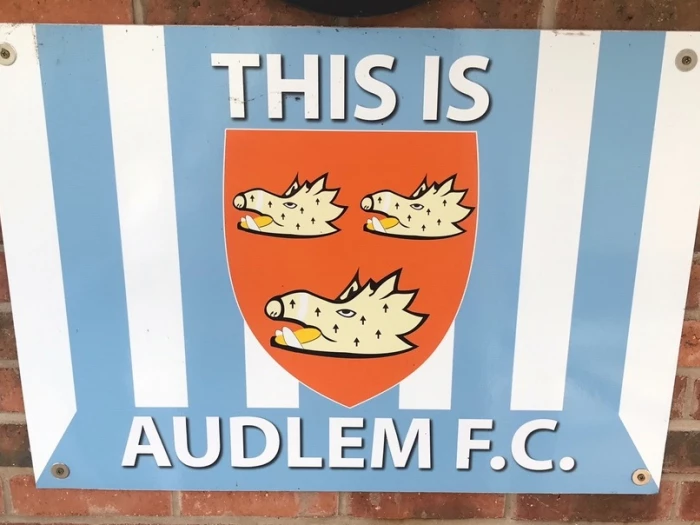 I wake at my time of habit To a dawn chorus still a joy to hear. Swallows, a few seen.Sadly so few nowadays.
Bird table still ever popular.
A pet subject. We are surrounded by fields, this being Cheshire and home to herds of friesian cows. We would see them on the grasses, feeding so peacefully, but now, no more. Factory farming is the boss now. The cows are indoors for most of their life, producing milk. Being fed by rote, on the ever revolving turntable. The fields around us are covered in grass, maize and occasional rape. Not a wild flower meadow to be seen. No cow pats to feed the insects. No chance for a ground nesting bird. One fine farm that is the exception is Ollie Bonnell's with his 200 or so herd.
And I ask. Is it right to grow the same crop year on year on the same soil with no crop rotation?
A plus that having had herds in the open in the past , is that we have a wealth of hedgerows. And beautiful verges. Which are so good for wildlife. Long may they be there. I feel we should petition Cheshire East to not cut the verges as they are a haven for so many many invertebrates. Food for birds. Refuge for bees etc.
Sadly no match of the day today. Not even to see the victory of Brentford being promoted to the premiership and getting some £178 million in the process. Last time for them was back in 1946 when I was a very young lad. Great stuff for the team.
Good to hear the 6 bells ringing from the church tower. A real signature of Audlem life.
But, Football.
Big day as we face Broadhurst FC of Northwich. League leaders, with us right on their heels. A true tour de force.
Pitch, as prepared by Des Evans of CE is in perfect condition. Firm and very good grass cover. Best it has been for years. A testament to the care taken over the past year or so.
We donate a cash gift to the aid of a player of theirs who broke both lower legs in a recent game.
Referee – Top league referee in the person of Des Evans!
We are allowed to use the changing room, so now no more of players wandering round in their boxer shorts.
Kick off
11:05Late start.
Brilliant sunshine and even sun cream on hand for the fair skinned players . David Farral of the Exec. Team arrives.
Players at full pace – testosterone rising, as we attack in numbers.
1-0
11:16And we score as Callum skips over challenges, fed by Will Cork, to slot the ball home.
A superb start.
They respond with a strong push up field but Tom Smart outfoxes them and clears away the danger. He is really on fire today.
Broadhurst really riled as they attack and attack, but being frustrated by the ever running of Tom Smart.
2-0
11:25Sweet ball from Tom is met by Will Cork, our top scorer -who buries it
Wow. Our opponents reckoned to be the strongest team in the league. But passion is all ours now.
11:30Water break called.
Moaning opponent is booked by the referee for his mouth . Sin binned .
Free kick to BFC. No gain .
11:35Tom Smart – again – meets a cross by Will Cork, but he heads it wide.
Ref. Books yet another opponent. And our Callum Mese.
Nasty time now ,as lots of anger and foul language from BFC .
3-0
11:40 Corner to us . Andrew Betteley sends ball in, met by – guess who – Tom Smart, and he nets it.
4-0
11:42Big throw in by James Craig, goalie fumbles and Callum strikes and pops it in.
Wow !
Another fine run upfield by that ever running Tom Smart – his pass met by Will Cork, but no goal this time.
BFC so rattled and the language getting riper by the minute. The sidelined men are so foul in their yelling.
4-1
11:45Darn it. We concede a penalty . They score from the spot .
Free kick to us, taken by James Craig ends up as a corner but no gain.
Heavy tackling the order of the moment as they, and they are big fellows , bear down on us.
4-2
11:50 They race up the pitch and wham bam – they score
Half time
Kev Mort plays subs,as Ben Walker comes off . Callum Mese off . Rob Martin on.
4-3
12:07BFC score yet one more!
Sam Mason off. Alex Dale on
BFC foul again. Have lost count of their hard tackling fouls.
Referee gives them another yellow card
Kev Rodgers scythed down by a big lump of a player. His leg raked. A dangerous sliding "boots up " foul. Then
4-4
12:15Wheels coming off our waggon ?
5-4
12:17Penalty awarded to us as we fight back.
James Graig steps up – and scores.
Not doing my heart much good , all this .
12:24Referee books yet another opponent. Foul play.
By gosh, they are dirty tacklers and the barrage of foul language from their camp goes on unabated.
Yet another water break.
Off we go again.
Into the valley of death. That is what it feels like as barrage after barrage by a very riled BFC – attack and attack .
I have lost count of the players. Going off and coming on, as Kev Mort uses his subs.
12:35BFC shot looks like a sure goal but Skipper Tom Capewell saves on the line.
Ref books yet another BFC player .
12:40Free kick to them. Simon Carvell tips the shot over the bar.
Sun continues to beat down – glorious indeed.
Andrew Betteley goes down as an elbow crashes into his face. Later on a big shiner revealed. Dirty play. Dangerous play.
Simon pulls off another fine save. Then
5-5
A so , so , soft , easy goal as we concede at the death.
So close to a win, but not a loss.
Man of the match. Who else but Tom Smart!"
Referee Des Evans had a very hard task, controlling the game . Broadhurst go down in my estimation.
Off the players troop to the Bridge Inn, for sandwiches and to dissect the game.
Next Match is away at the Barony in Nantwich versus White Horse FC on the 6th and then the final game on the 13th is at home versus AFC Talbot – who cheated and tried to get a game called off.
Ralph Warburton
Audlem F C