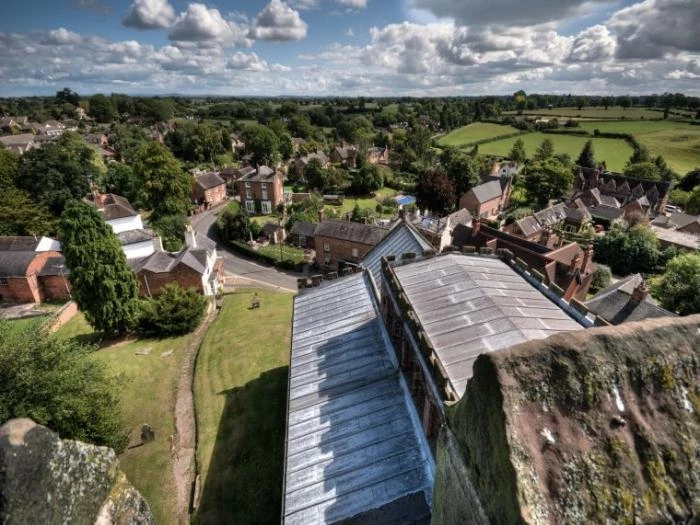 Our last match of 2018 .
The shortest day behind us now and we move slowly to the lightening of our world . And all that that may bring , with Spring being my favourite season
as new life bursts forth. But we now take the journey down the plank as our leaving of the European Community and then have to go it alone , without the strength of the other 27 members behind us – bit like going down a dark alley without knowing to where it will lead. I so hope it is not a case of behaving like a mass of lemmings but I fear the worst .
The Match
Our game this day was versus AFC Wickstead of Nantwich and Crewe. Played on the pitch at The Barony.
A while since we last met as a squad and were beaten on the 9th. So – we need to put on a good performance to bolster our self esteem. We play in our away strip. Great turn out of players as 15 present themselves for the game. Mild, grey day as we kick off sharp, the bells of that grand church, St Mary's, falling silent in the distance.
Referee today is young Jimmy Tew.
All players keen to get going after the turpitude of the festive season and all that over eating .
Both sides off at a fast pace as each tries to stamp their authority on the match. Pitch at the Barony in fair order, soft but no puddles.
First free kick to AFC Wickstead. Long shot taken goal bound but it flies wide . Great ball by Andrew(Becko) Betteley as we attack up field.
Both sides very vociferous.
1106 super ball to Becko. Who passes to Kev Berisford, who slots it home.
1-0
We are in front!! Superb start.
Pressure on our goal and AFC win the first corner. Then another.
Set pieces so often do undo us.
But not today
Another free kick for them. No gain.
Then it is our turn as we get a free kick. Then a corner. Then a free kick as we press hard.
Game is around 55/45 in our favour.
Superb shot on goal by Becko.
Followed by yet another by him. Very light rain in the air.
Half time called
Team buzzing as they get a boost from manager Kev Rogers.
I promised before the fixture that if we won, the first round was on me. So at present I am looking at a high cost!
Becko goes down after a hard kick in the leg but us soon back on his feet.
Another chance for us but goalie smothers the shot.
Long shot up the pitch is met by Ken Berisford who shoots – but over the cross-bar.
Will Cork comes off, replaced by Jake Edge.
Foul by Kev Rodgers gives them yet another free kick. Their shot saved beautifully by Connor Baxter.
Play still favouring us as we do dominate.
1216 We concede a penalty as Dan Rooney fouls in the box and earns himself a yellow.
Kick taken to the right and they score.
1-1
More free kicks to Wickstead. No gain thankfully.
Again Becko fires one in that goes wide.
Light rain falling as we approach full time.
Then...
1220 We are awarded a penalty.
Kev Berisford stems up and scores.
2-1
We are back ahead. Joe Benson on for Ben Spruce .
David Farral of the Executive here along with Des Evans, Head Referee, to view our performance.
Ross Henderson taken down heavily and at speed as he races a good way upfield like a gazelle. He is ok.
Game over.
We win. At the last game of 2018. Good feeling! A well refereed game and overall a clean one, in spite of the cards. Man of the match awarded by our opponents to Becko, well deserved too. Next game is away again versus new team Nantwich Pirates on the 6th.
May I close to wish all who read my reports a thank-you, and to everyone a happy New Year – whatever it may bring.
Ralph Warburton
AFC
---
This article is from our news archive. As a result pictures or videos originally associated with it may have been removed and some of the content may no longer be accurate or relevant.