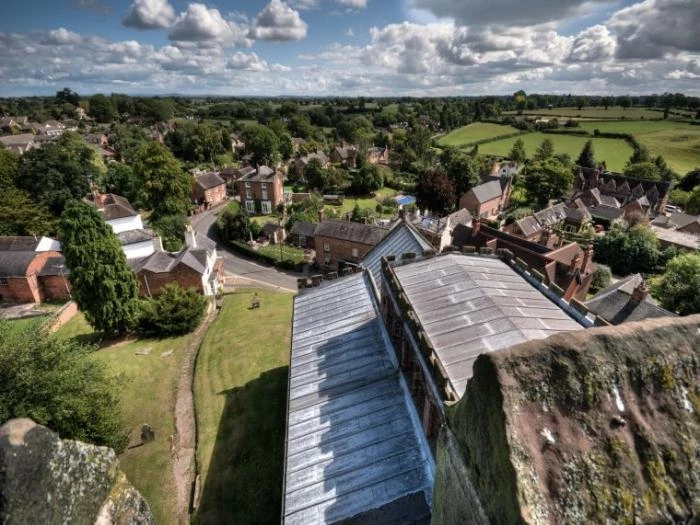 Up early again to a not so dark morning. And a cool one. Frost on the car windows. Silence in the night – broken by the somewhat mournful cry of the Canada geese as they fly overhead in their perfect "V" formation. . Leaves falling so much now as the night temperature drops. And the autumn colours give us the last glimpse of the glorious summer we have enjoyed. So calm after the blasts of storm Callum.
See my photos with this. Taken in my garden. Apples all on the floor from the storm. But made into many apple and fruit pies for to be eaten in the dark months to come. With rich custard. Yummy.
Match today here at Audlem. we have rearranged our next home game on the 4th so that the clearing up after fireworks night will be less hectic. Sadly one of our best players broke his ankle last Sunday so he is out for the season I guess. And our new goalkeeper – signed to back up Connor Baxter, has a cracked rib after last week's game
Opponents are AFC Wickstead, Team of strength and second in the league. We can but hope.
Our Team is quite thin with just 14 players available.
Having relished again the Liverpool game on match of the day, out into the cold I go. Long Johns on and warm boots. Car loaded up with freshly washed kit, medical bag, water bottles and footballs. And off I drive to buy my gorgeous croissant from our COOP store.
Car park very full. A huge posse of cyclists are massed prior to their 60 mile ride. Glorious explosion of coloured lycra. see my photo.
Referee is James Tee. Here well ahead of the game.
Kick off sharp at 1100.
Connor in goal. Church bells fall silent. We lose the toss so he is to face the low slanting sun in his eyes.
1104
We score, 1-0. Great stuff. Will Cork
1122. A stupid so soft goal conceded. 1-1
David Farrall of the Executive board arrives. Very welcome and very knowledgeable top man of the league and he is most welcome.
1133. Great cross by James Bebbington is met by a low header. Goalie saves. I hesitate to say this but we are shaping up very well versus this strong team. Playing together and attacking in style. Kev Rodgers comes off and new guy Luke Kennedy comes on.
1140 and we score again. Great feed by Ross Henderson is met by Will Cork and he puts it away. His second.
2-1
Andrew (Beco) Betteley off, Kev Rodgers back on.
HALF TIME
We are leading! Kick off again as a few clouds arrive to mar some of the blue sky. One of their payers has a shirt bearing the number 72!! More like American football numbering.
1156 and they score what some of my players say was from an offside position. But the referee is boss. 2-2
We continue to press very well. Then under attack on our goal, Ross Henderson heads home for them. An own goal and we are 2-3 down.
Game over. Ross has had a very busy day. Assist to make a goal. Scores an own goal – and earns a red card in the end.
All back to the Bridge Inn for grub and a few lagers.
Next game is away to White Eagles, the Polish team from Crewe.
Ralph Warburton. AFC
---
This article is from our news archive. As a result pictures or videos originally associated with it may have been removed and some of the content may no longer be accurate or relevant.