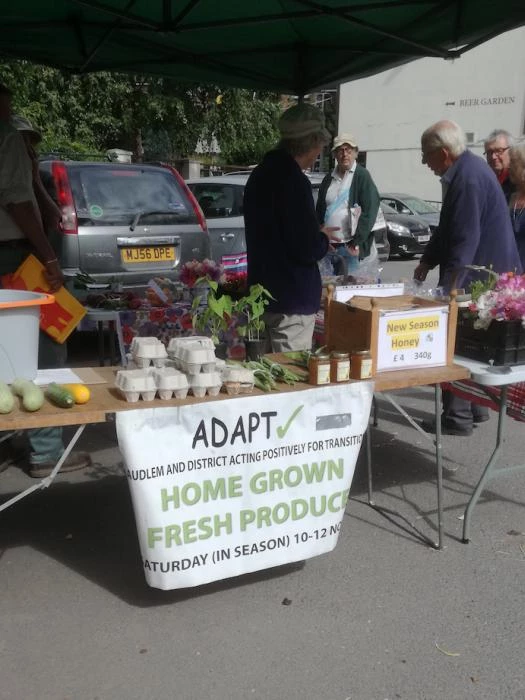 Saturday Market
Our little stall on Saturday under the famous Buttermarket will be open from 10.00 until 12.00.
We shall have lots of fresh produce with no air miles and most produce grown within 1 mile of the village.
French beans
Salad potatoes
Summer cabbage
Red currants
Honey
Jam
Cakes
Eggs

Come and join us on Saturday and see what the produce we may have.
If anyone has any surplus rectangular or oval ice cream containers (1 litre size) for use in the freezer please bring down to our ADAPT stall on Saturday. I would also be pleased to have any of my jam jars back as they are a super size.
Debbie