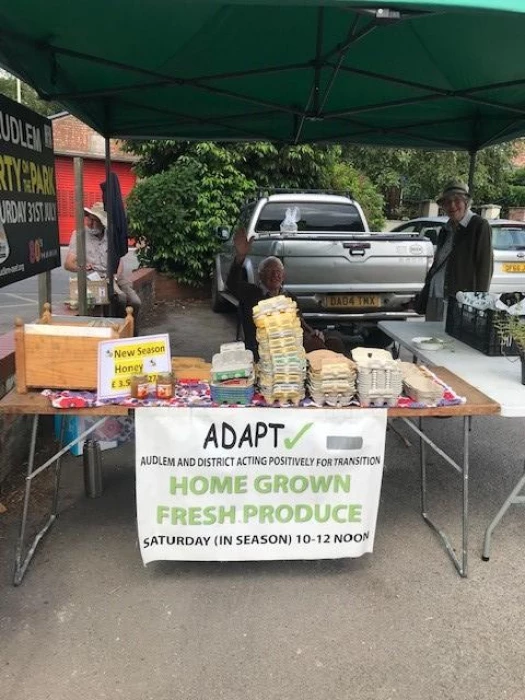 ADAPT Saturday Market Saturday
Following our plea last week for village egg boxes we were overwhelmed with your response, 67 boxes were received gratefully . THANK YOU Audlem for recycling. That will keep us going for a while. Picture of the empty stall with produce sold and egg boxes received.!!
ADAPT Food Group members gardens have been super productive over the last week and nature has been kind with the weather, some sun and some rain. As a result there will be lots of fresh produce, gooseberries, sweet peas, raspberries, lemon drizzle cake and blackcurrant jam. Followed by more gooseberries, new potatoes, blackcurrants, a few red currants, honey, free range eggs, rhubarb, other delicacies too.
Look forward chatting with visitors to the stall. 10.00am Sat till 11:45am Lord C Carpark
Cheers Chris