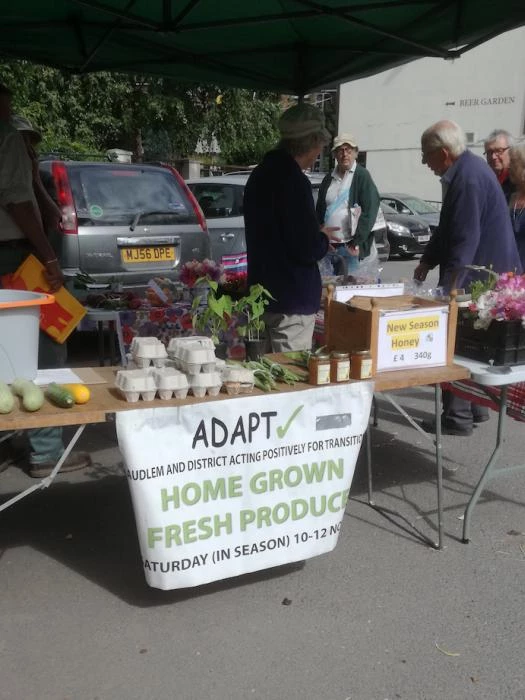 ADAPT Saturday Market is back under the Buttermarket this week.
In the recent dry and hot weather it has difficult to keep our fruit and veg gardens productive. All our stored rain water has been used.
The rain gods have not listened to our pleas. Just a few spots on Friday. The tomatoes are ripening, the chickens are still laying -- just about.
There is plenty of salad veg and the bees have been busy but the beekeeper hasn't -- so the honey is still in the hives. Sweet peas are still flowering and the 1st crop of blackberries is out.
Come along 10:00 to 12 noon Saturday.
Cheers and keep rain dancing,
Chris Knibbs
ADAPT secretary