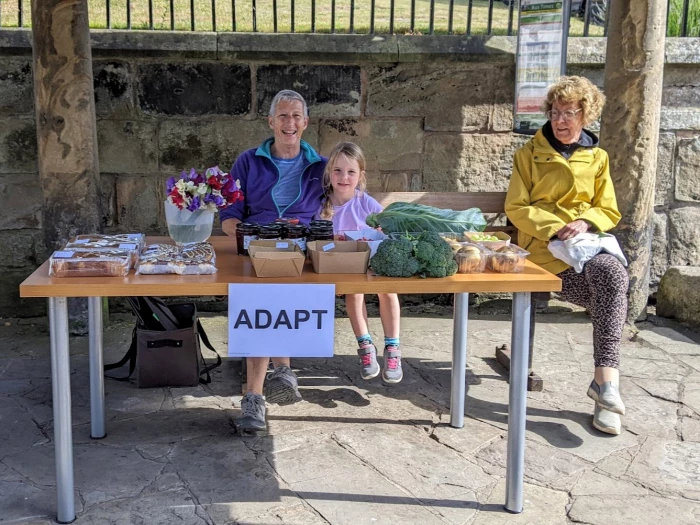 Today, Saturday June 24th
To mark the mid summer solstice the ADAPT marketeers this week have ready the first gooseberries and blackcurrants of the season. There is also blackcurrant jam, cakes, fragrant sweet peas, and some huge Iceberg type lettuces that keep well.
There will be lots of free range eggs, honey and lip balms.
Wanted – any old honey jars as the bees are busy. All the old egg cartons that customers return, it's good to know they are reused many times over.
Please recycle as much as you can.
Chris Knibbs
ADAPT secretary.