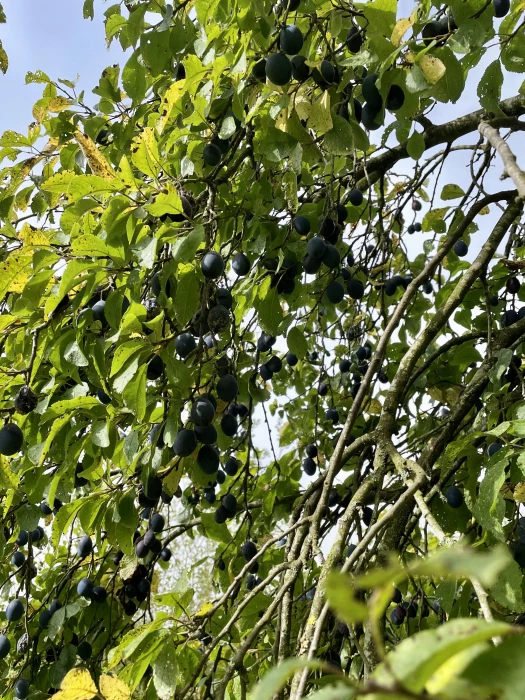 Saturday morning under the Buttermarket
Market Offerings
With this week of warmth the damsons have ripened, so there will be a plentiful supply for all those eager cooks, finding culinary uses for this years bumper crop, including jams, crumbles, pies, chutneys, gin or just eat straight off the tree.
We have it from a reliable source that chickens don't lay eggs but hens do. We need to remember that for future articles. The hens are still producing.
Accompanying the eggs and damsons, will be dessert and cooking apples, Runner and French Beans, Lettuce, Honey, Fresh Apple Juice and grapes.
Cheers Chris