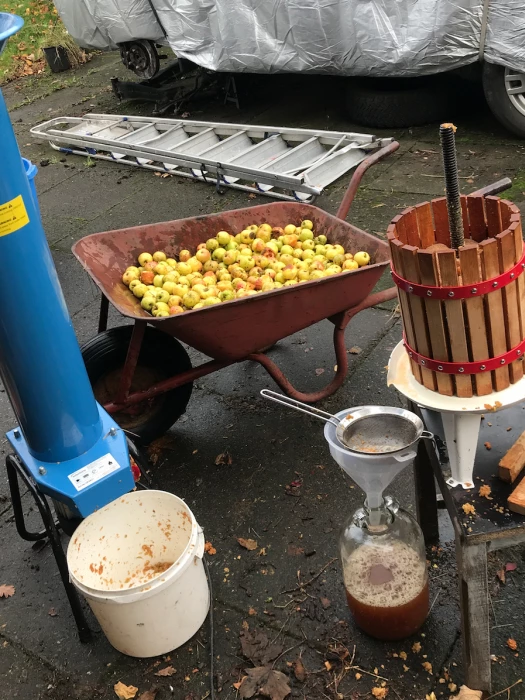 Its Community Apple Pressing time again this year under the Buttermarket this Saturday . All ages can roll their sleeves up and help. Children under supervision of-course.
Bring along your washed apples or pears, and a receptacle or two to take home the juice. There is no need to cut up the fruit and the process can cope with a few fruit bruises. , We have a quantity of Demijohns at £3 for fermentation if needed. It's a fun time and can be sticky. Hope to see you with your bags of apples and pears. We are under the Buttermarket this Saturday and next 10am till 2pm
We will have a Food market stall to one side, 10-12noon, with Eggs, cakes, jam, runner beans, spinach, chillies, damsons, honey, plums, and other goodies.
Thanks Chris Knibbs
Secretary ADAPT