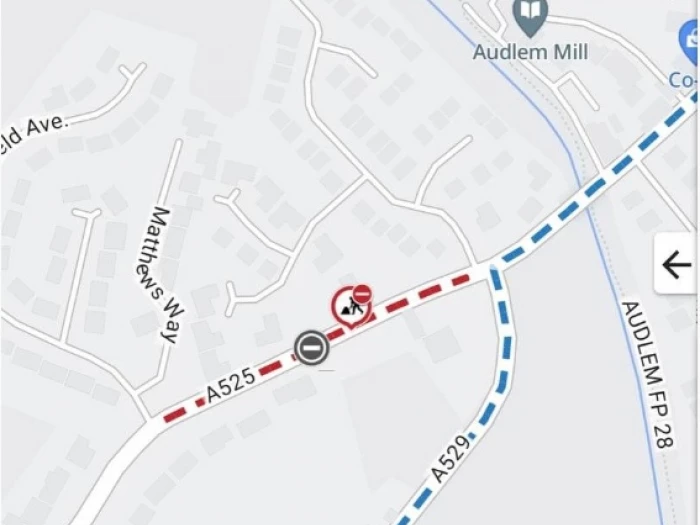 Traffic Chaos, Mill Lane Swanbach
The A525 Whitchurch Road is closed just between the A529 (Market Drayton) junction and Moorsfield Avenue. 
It is understood that this closure was in place yesterday (Wednesday), will continue today (Thursday) and last into tomorrow (Friday). The effect is to create a lengthy detour via Burleydam, Nantwich and Hankelow.
See the map created by Overwater Marina for their clients, published here with their kind permission.
Our roadworks correspondent, Dave Martin, reports
"We must be grateful to CE Highways for authorising the Whitchurch Road closure without considering the hazardous consequences. Local knowledge & sat-navs mean that it is possible to by-pass the closure by using Mill Lane at Swanbach. It's a regular short cut for "white van man" and farmers.
"However it's a single track lane with two blind bends, a railway bridge, and a very few passing places (gateways).
"Result is chaos at either end as traffic turns in from Green Lane or Whitchurch Road, and sees the lane already occupied: standing traffic on the main roads ensues until drivers bad-temperedly sort themselves out."