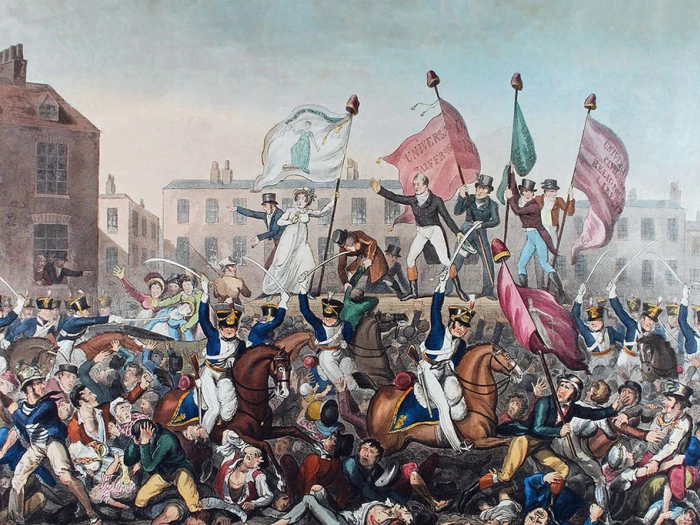 This is number 11 in the series of short history "pieces" from members of the Audlem and District History Society
Mary Fildes (c1789-1876)
When I married, I changed my name from a more common (meaning popular!) one to Bloor, which to a non-Staffordshire person seemed more interesting. This led to an interest in genealogy. I joined family history societies and my husband formed the Blo(o)r(e) Society – the brackets mean alternative spellings included in a one-name study.
One of our members had an ancestor with middle name Fildes and surname Bloor. She told me that one of her elderly relatives had seen the scar made by a sabre slash on the arm of a lady. That lady is Mary Fildes who is shown standing on the tumbril, wearing a white dress, in the painting of the Peterloo Massacre of 16 August 1819. Mary Fildes was President of the Manchester Female Reform Movement that year and was lucky to survive the attack by the cavalry.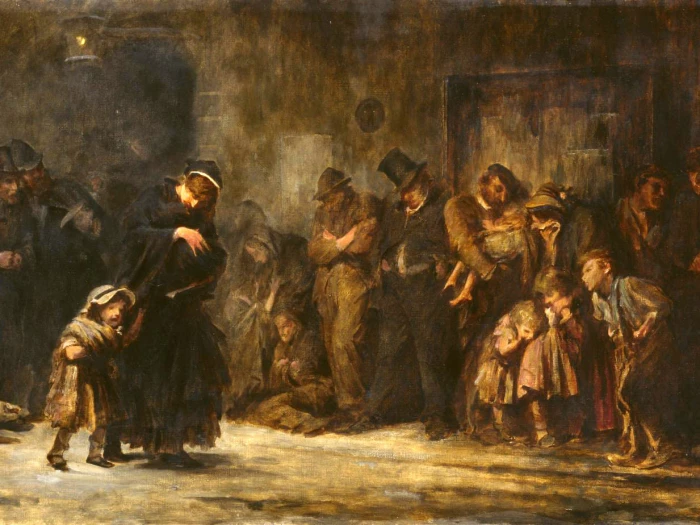 We went to Central Library, Manchester and read many contemporary accounts of the event. I enjoyed the film, Peterloo, shown to mark the bi-centenary last year in which she was a named character. I also went to a British Association of Local History meeting in Manchester which was held close to the location and was able to see the plaque marking the spot where it took place.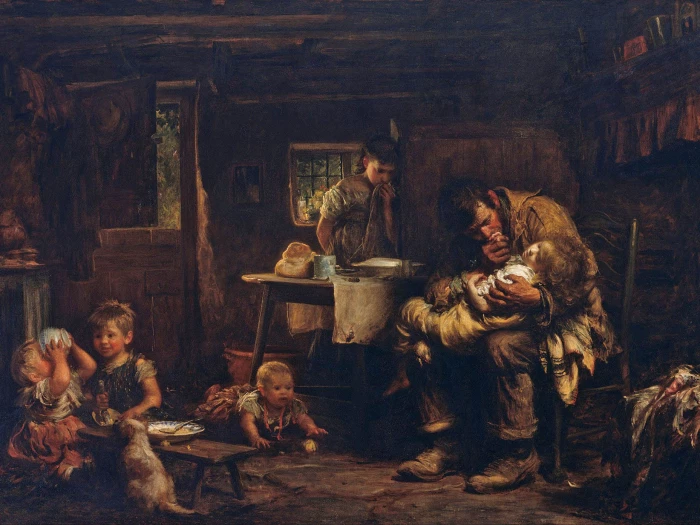 This then led to an interest in the paintings of her grandson Sir (Samuel) Luke Fildes (1843-1927) and I have seen many of them in galleries. He shared with Mary a concern for the poor which is reflected in his paintings, such as Applicants for admission to a casual ward (1874) and The widower (1883). He was commissioned to illustrate The Mystery of Edwin Drood by Charles Dickens, who liked his work.
Celia Bloor