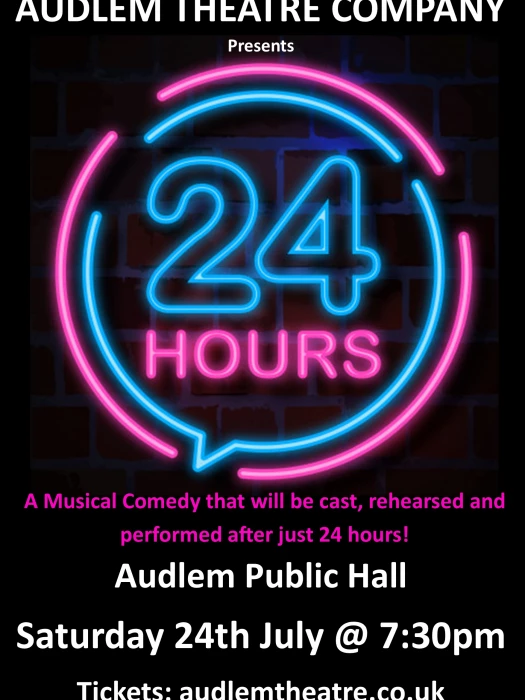 24 Hours Production
Less than 3 weeks to go until Audlem Theatre Company cast, rehearse and perform a show after just 24 hours!!!
How does it work we hear you ask?
The cast and crew will arrive at the Public Hall the night before the show where they will find out the title of the show and then the cast will get the work learning lines and rehearsing whilst the backstage crew begin building the set and scenery.
24 hours later the audience will arrive and we will perform the show! -- Easy as that!!
Tickets are still available to purchase via Eventbrite Twenty Four Tickets, Sat 24 Jul 2021 at 19:30:-
online click Eventbrite
or by calling Lucy 07805709386.

However due to the show being 1 night only numbers are limited.