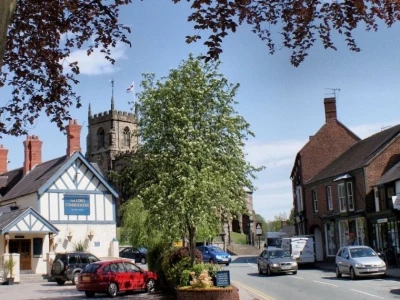 We would like to thank you all for your patience at this difficult time!
As we start to open up more services in the NHS again we know how frustrating it is that things are slow and waiting times are long, but we are doing our very best to deal with everything as quickly as possible and in order of clinical priority. We do understand that some of you may have had a problem for some time and not sought help because of the COVID19 pandemic, others may have had their treatment or follow up interrupted by the lockdown and of course new things are cropping up all the time, but we have a 4 month backlog and significantly reduced capacity due to ongoing social distancing, so please bear with us if it is difficult to get in touch or if you have to wait for an appointment or telephone call. Remember for administration issues or simple questions it is often easier to drop in a letter or use our e-consultation facility (via our practice website) than it is to get in touch by telephone.
Flu vaccinations
This year the guidance regarding influenza (flu) vaccinations has changed and in addition new social distancing requirements mean we will be running our clinics differently this year. The key changes are:
1) The Flu clinics will initially be spread over 3 weekends in September/October starting straight after our first delivery of the vaccine, with further clinics to follow.
2) This year you MUST book an appointment in advance and arrive at the time of your appointment.
3) If you are over 65 or have chronic heart, lung, liver or kidney disease, if you are diabetic, have a weak immune system, or have a poorly functioning or absent spleen, are a Carer, are pregnant, or have learning disabilities NHS England advises that you should have the vaccination. Please book in now either online or by phone, please be patient as our phone lines are very busy.
4) If you have a child who has a date of birth between 1.9.16 and 31.8.18 they are entitled to a free flu nasal vaccination at the Practice under NHS England entitlements. We will be running a special clinic for these children and will be writing to those who fall into this category when the clinics and vaccines are available. Please attend with just 1 parent and the child/children being vaccinated if possible; unfortunately we will not be able to vaccinate parents at the same clinic appointment.
5) If you are aged between 50 and 65 you are now entitled to a flu jab from the NHS, but unfortunately there are not the supplies to vaccinate you at present. Please DO NOT BOOK an appointment as we will not be able to vaccinate you in the initial few clinics. We will of course let you know as soon as appointments are available for this group; we have been advised by NHS England that this will be around November/December time.
Many thanks to you all
Drs Leftwick, Verso, Holden and the whole Audlem Medical Practice Team