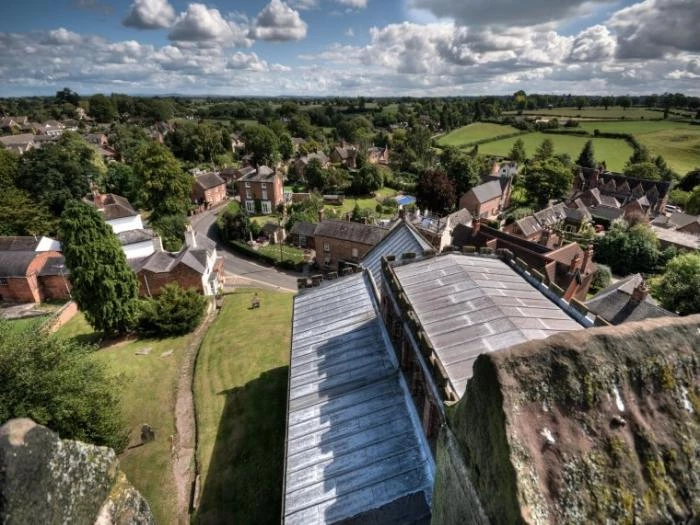 Last month, Audlem Online ran a story about how many of the village's sewers had not been adopted by the water utility about the time the roads had been adopted by the local authority – click on the link below the photo for that story.
This affected many newer estates – those built in the past forty years or so – when the system for the co-ordinated adoption of roads and sewers by the local authority and the water utility appears to have failed. This came to light when residents of Moorsfield Avenue suffered a blocked sewer and were told it wasn't United Utilities' (UU) responsibility.
The water utility soon backed down under pressure and accepted responsibility. Yesterday, with many local sewers still not adopted, a report in this week's Sunday Times suggests it may be worth studying your water bill very carefully and possibly asking for a refund.
According to a report by SmallSourceWater, an organisation run by an ex-Thames Water manager, water companies have been overcharging customers for years to the tune of £1.7billion – that's the national figure, by the way, not just for Audlem!
The water utilities are accused of wrongly billing almost 5 million households for the cost of rainwater running off their properties into public sewers. Only a small proportion of houses, however, have public drains operated by the water companies for rainwater – but they are automatically charged for "surface drainage" unless they claim a refund.
Householders are entitled to a rebate, says the Sunday Times, if rainwater from a property is going into local authority drains or a soakaway rather than public sewers operated by United Utilities.
SmallSourceWater are calling for all customers who have received incorrect water bills to be refunded for the past ten years. Most of the errors are thought to be in rural villages.
The Sunday Times reveals that the water companies are refusing to provide detailed maps of which drains are adopted and which are not, precisely the information needed to reclaim. We understand this is contrary to their legal obligation. At its January meeting, Audlem Parish Council decided to seek that information from Cheshire East Council and United Utilities.
Water draining into a soakaway also means water doesn't go into the drains. A customer in Oswestry managed to claim £400 compensation after a successful claim as his property has a soakaway.
It might well be worth a query to United Utilities about where surface water from your property goes although the Sunday Times claims that some water companies are creating difficulties for customers by insisting customers produce their own diagrams showing drainage layouts.
United Utilities should, in any case, be put under pressure to adopt the drains on most of Audlem's estates, something that should have happened years ago but didn't. After all, UU soon agreed to adopt Moorsfield Avenue after a problem arose.
It appears, at present, where the drains are not adopted, UU may be getting the money without accepting the responsibility. It will be interesting to see if the Parish Council has had a detailed response to its queries about which drains had been adopted or not in Audlem. This was submitted to Cheshire East and United Utilities following its meeting in January.
---
This article is from our news archive. As a result pictures or videos originally associated with it may have been removed and some of the content may no longer be accurate or relevant.