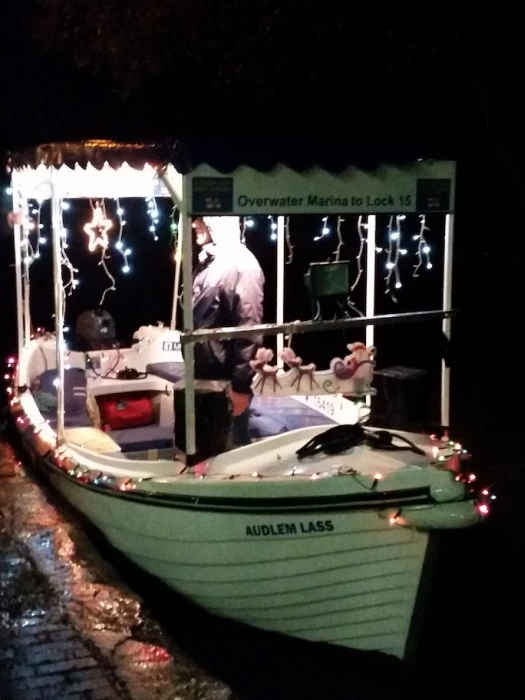 The chatbox entry was
Can you please tell us when the Santa visit is this year? We hope to visit.
AoL chatbox readers are a clever lot – several of them responded with the useful information that December 24th/25th was the expected date.
Ralph has supplied the real answer (in Audlem terms, anyway):-
The lights on the big tree will be switched on on Friday November 25th, and Santa will arrive by boat on the canal and progress to his Grotto to meet all comers.
The sleigh with Santa aboard will proceed round all areas of Audlem and nearby districts on the weekend of December 3rd and 4th.