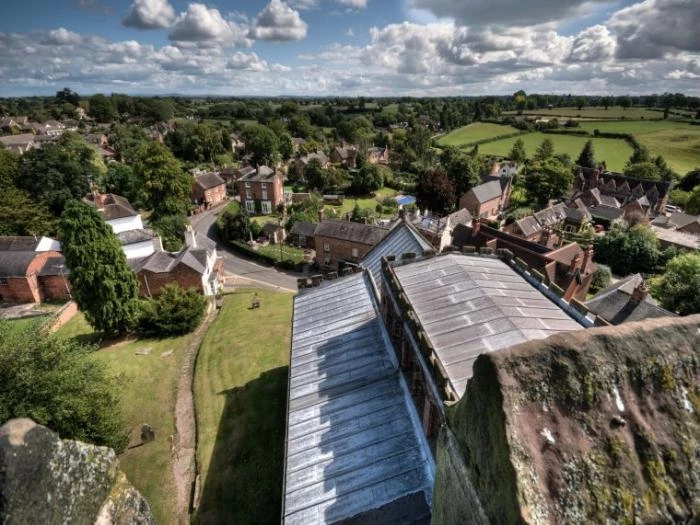 Despite promises to local campaigner, Peter Oxley, by a number of Cheshire East Highways managers that work on a long list of reported potholes on local main roads would start week commencing 13th August, nothing has happened.

Peter Oxley last night contacted Audlem Online with the details. He says: "John Dodds, senior highways engineer, rang me two weeks ago after I sent an angry email to Cllr Mike Jones, the council leader, and others.

"He assured me that the work on the A525 / A529 would go ahead and the story I had been given by his colleague earlier about the funding not being approved was incorrect.

"He said "I give you my word, and I am a man of my word, that the work involving a full 3-man patching team will commence on the road faults you have highlighted on week commencing the 13th August". I presumed he meant 2012.

"Chris Shields, head of Highways, emailed me a few weeks ago, saying if he could be of further assistance, I should contact him, yet he has not responded to any of my recent attempts to do so. The faults I have reported are now getting progressively worse and we are almost into September.

"I have reported some of these faults via the CTC cycling website and also then again on Cheshire East's website and received confirmation reference numbers back.

"Nothing happened so I rang Cheshire East in early April and reported them all over again. I was told the faults concerned would be looked at and fixed within 10 days.

"Nothing happened again! I have since had approx 8 phone calls with various people in the Highways Department plus have followed up with several emails to pursue them to get the faults fixed.

"Thus far, the only repairs were some velocity patching on minor roads around the village and a few of the minor faults in the village centre itself.

"None of the faults on the main roads between Nantwich and Burleydam have been touched. The water-splash near Corbrook Court has seen work where a short-term injection of tarmac to block the faulty drain has been tried. I suspect this repair will not withstand a heavy and sustained downpour.
"I have been given a constant barrage of excuses varying from cold weather to lack of government funding to wet weather – yet when the weather did relent there was still no progress.
"The roads in question are some of the worst surfaces in Britain, if not Western Europe – even roads in nearby Shropshire and Staffordshire are significantly better surfaced.

"The enthusiasm generated by the success of Team GB's Olympic cyclists means the weekends see hundreds of cyclists use these awful roads to visit or pass through our attractive village.

"They are in genuine danger as they swerve this way and that to avoid the potholes that may cause them a serious accident, only for them to face oncoming vehicles also swerving to avoid the faults on their side of the road.
"Cheshire East have handled this matter in a quite disgraceful manner and have broken several promises to get the problem fixed whilst wasting many thousands of pounds of hard-pushed council tax payers funds in failed recycling schemes, paying of unfit senior executives, wasteful and un-neccesary signage, self-promoting literature and spending thousands of pounds needlessly replacing office furniture and telephones at their Sandbach HQ.
"Road users, who pay both council tax and road fund licence fees have a right to know why this Authority is failing in its statutory duty to provide safe roads for all of us and what exactly do they think they are doing with our hard-earned cash.

"Perhaps it's not so much a case of the 'wrong sort of weather', but more that we have the 'wrong sort of council'!"
---
This article is from our news archive. As a result pictures or videos originally associated with it may have been removed and some of the content may no longer be accurate or relevant.