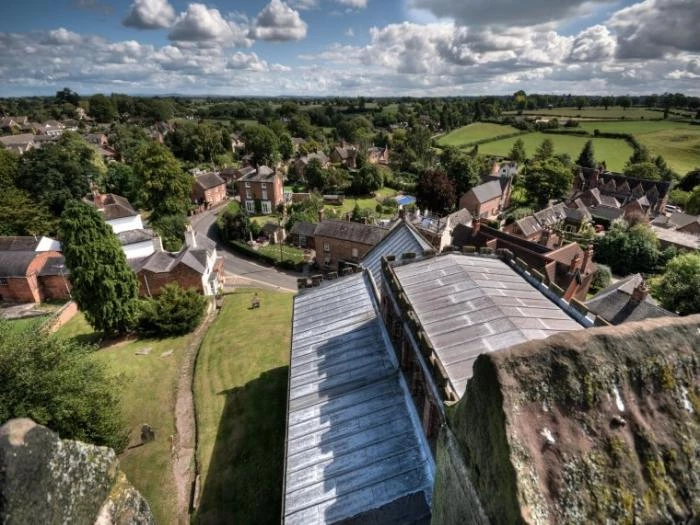 Fear not, this is not another tale of travel to an exotic location to enliven Saturday on AudlemOnline. Indeed. I have never been to India, never mind the Taj Mahal, particularly since I picked up my son at Heathrow twenty odd years ago as he returned from India. His first words were:
"Dad, please never go to India, you would be so frustrated by the way they mess you about that you'd kill someone!"
My son almost did kill someone on that trip after he had booked a taxi especially to take him from Delhi to Agra to see the Taj Mahal. The taxi driver suggested a Monday. After hours of crazy driving, they arrived, only to find it's closed on a Monday, which the taxi driver then admitted he knew.
No, the Taj Mahal I'm writing about was in Commercial Road, Southampton We are talking 1964 -5 although I am delighted to find it is still there as seen in the photo – although they have moved on from the flock wallpaper. I was in my first year at university in the city and four of us who shared a house used to eat in the Taj Mahal about three times a week.
Now, I had been brought up in the north of England on very traditional food. A roast on Sunday, stew on Mondays, sausages Tuesday, Fish Friday, you know the routine. At Christmas, my mother put the sprouts on to boil in late November.
From this to the exotic fare of the Taj Mahal was a magical journey. I'd never eaten a popadom with chutney, a chapati or lamb curry before in my life. As students, we had little money and knew to the penny how much the return bus fare, one popadom, a lamb curry with rice, a beer and a small tip (yes, we did tip) would cost as our trips to the Taj Mahal were a large part of our weekly expenditure.
Yes, that small restaurant opened my eyes to a world of food and the cuisines of the world became an exciting journey over the years. We have almost a hundred cookery books now in our kitchen, most of them covering foreign cuisines. The Taj Mahal definitely changed my life for the better.
Interestingly, that very same Taj Mahal changed another man's life too. David Pritchard has written his autobiography called 'Shooting the Cook.' Now you may not know who David Pritchard is but the chances are, if you are interested in food, you will have seen his name on your TV screen.
He says in his book that he was brought up in a traditional working class family with little interest in food, eating the same things each week. It all sounded very familiar. His first job, however, in 1964, was in a very junior capacity at Southern TV, based in Southampton. Soon, however, he was one of the team and they used to eat in an Indian restaurant near the station in Southampton. It must have been the Taj Mahal – it was the only Indian in the area – and those visits, and those also to a nearby Italian restaurant, introduced him to a world of food.
The chances are, as we were both very regular diners there, we may have eaten at the same time at the Taj Mahal. But while my experience led to those one hundred cookbooks, David Pritchard went on to a hugely successful career as a TV director, discovering and making famous the likes of Keith Floyd, Antonio Carluccio and Rick Stein, whose TV programmes he has directed for years.
You can see David Pritchard occasionally in Rick Stein's programmes – I spotted him in last week's in a film about food in Bordeaux and again in last night's episode in Iceland – and more often you hear him, as Rick Stein asks the crew, and it's always David who answers, for advice or comment.
It's good to know the influence that one small restaurant In Southampton had over fifty years ago on young impressionable minds. Mind you, I reckon David Pritchard made much more of his visits there, as he's still travelling the world making TV programmes, including a recent series that saw him travelling all over India.
In contrast, the chances are, particularly after my son's dire warning, I'll never even make it to the real Taj Mahal.
---
This article is from our news archive. As a result pictures or videos originally associated with it may have been removed and some of the content may no longer be accurate or relevant.