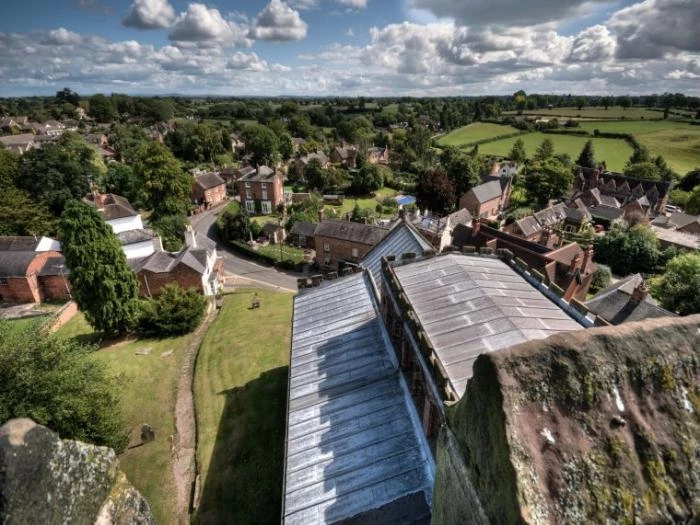 "We want to keep the Day Centre open."
This is what managers from Cheshire East Council said when they attended the Audlem Parish Council meeting last Monday. "We just need to work out how to pay for them in the future," said Mike Crawshaw, Performance and Project Manager. He added that "the (Day Care) service could be expanded and a positive outcome could come out of this".
The attendance by three managers at the Parish Council meeting was at the request of the Sub-Committee of the Parish Council set up to co-ordinate the efforts of local campaigners who are already working on a business plan to take over the running of the day service locally.
"I would stress the value of the Day Centre. We are looking for a positive outcome," said Rob Walker, Commissioning Manager, who has recently visited the service. "We like the idea of local people running the centre for local people. This is what sustainability is all about".
New referralsA key request from the Sub-Committee was to ensure that Age Concern, who are being required to run the service until the end of March 2011, should reinstate the taking of new referrals for people to attend.
Age Concern had stopped dealing with these as far back as March 2010 when they unilaterally decided, ahead of any sort of consultation, that the centres would be closed. Lucia Scally, Senior Manager for Commissioning said that she was meeting with Age Concern shortly and would insist that new referrals were dealt with from now on.
Ms Scally also confirmed in an answer to a question from Roger Millns, representing the Audlem Medical Practice Patient Group, that, as it would take about six months to agree the way forward within the Council, interim arrangements would be made to continue with the service, if necessary, whilst a permanent solution was implemented. "We cannot leave people to fail," she said. Indeed, she later confirmed that the approach being taken in Audlem could well become an exemplar for others areas of Cheshire.
OptionsThe Parish Council was told that different options for maintaining all the day centres in Cheshire East were being considered. A consultation paper would be published by the end of October 2010 for comments.
Options currently identified include having an independent day service company run individual day centre or all of them; supporting local staff to run them as social enterprises; an existing social care provider of day services being given the contract or having community boards run the service as not-for-profit charities supported by Parish Councils.
The Social Services Managers were told that this last option was the one being explored by the Sub-Committee in Audlem and that initial costings had identified that such an approach could operate the day service, and indeed expand it to meet growing needs, at a 30% less cost than currently under Age Concern.
Sub-Committee members stressed that such a community approach would continue to maximise volunteer input, ensure day service provision was developed in keeping with local needs and wishes and would be very much a personalised service for individuals as well.
CostsSocial Services managers could not give an indication at this stage of the costs they would be able to redirect to support the local service but said they were working on this. Mike Crawshaw offered to meet with the Sub-Committee to assist with the development of the business plan and to indicate what level of resources may be available although he stressed that the allocation of a new contract for the day service would need to be done within the procurement policies of Cheshire East, which do include the need to possibly put the service out to tender.
Support"It was good to get the support of senior managers from Social Services to maintain and develop our local day services for older people," said Cllr Mike Hill who chairs the Sub-Committee "but the real test of Cheshire East's commitment will be when they redirect sufficient money from their current contract with Age Concern to our local initiative to keep the service going".
The Sub- Committee will be meeting again during September and is planning to hold a local public meeting with all interested parties to discuss the way forward on how best to secure the vital day service for the older people of Audlem into the future.
Audlem Online will keep you posted on developments.
---
This article is from our news archive. As a result pictures or videos originally associated with it may have been removed and some of the content may no longer be accurate or relevant.