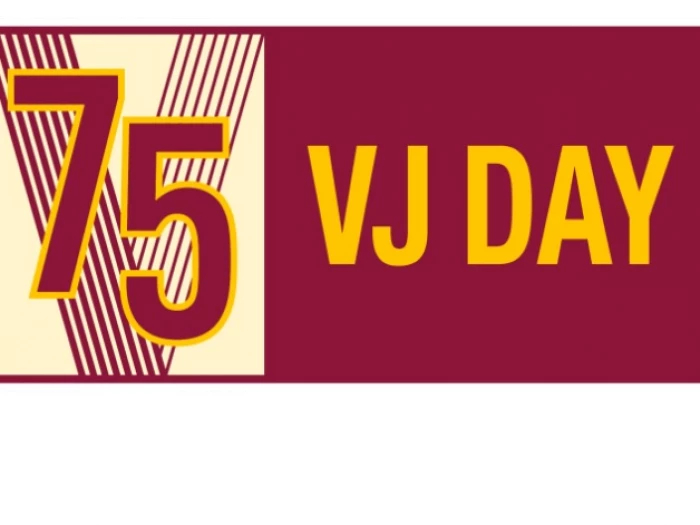 At last – it was over
No more white gas mask case, carefully made by my mother out of American cloth, to be seen in the blackout.
No more watching my Dad dig out a hole for an Anderson shelter in the back garden of our council house, and sleeping in it, with my baby brother tucked up in a drawer.
No more crowded into a Morrison shelter in the front room with him and our two cousins evacuated from Croydon.
No more processed cheese!
No more my aunt waiting for letters marked "Kriegsgefangenenpost" from Uncle Bob, saved from Dunkirk, sent to Crete, captured there, released by the Russians, and marched with them across Yugoslavia, eventually to return.
No more tank traps and barbed wire on the beaches – fat chance of a beach holiday for years!
No more watching my Dad change out of his clerk's Fifty Shilling Taylor suit into his Home Guard uniform.
No more air raid sirens. It was over.
Ronald Searle
Ralph's father must have had a rough time. Ten or eleven years later I did my Na-tional Service in Malaya: the mountains are high, the ulu (jungle) is thick, 95% humidity every day, and "It ain't 'alf 'ot Mum!"
Do you remember Ronald Searle, the brilliant artist who created St Trinians and so on? I have a book his on my shelves called "To the Kwai – and Back". He was a 19 year old art student when the war began, and volunteered, joining the Royal Engineers. He was sent out to join the Singapore garrison. Our war Office strategists thought of Singapore as a naval base protecting the sea lanes of the Empire, but when the Japanese joined the war, they approached down the Malay Peninsula, entered by the back door, and overwhelmed the garrison. Not cricket. Searle spent the rest of the war in captivity, working on the railway through Siam made famous by the film "The Bridge over the River Kwai". Films are fiction. They are not the truth (though Alec Guiness, the star of the film, to give him his due, knew very well what real soldiering was about, having been in charge of a landing craft at the Sicily landing). Searle determined to record his experiences by drawing them. Somehow he found scraps of paper and things to draw with. Somehow he and his mates managed to hide them (buried, or under the beds of men dying of cholera). At the end he had some 400 and one or two notebooks, now in the Imperial War Museum.
All armies, especially conscript ones, gather to them brutes and sadists, such being human nature, and the Japanese were very cruel: the prisoners were ill fed, ill housed, driven to exhaustion, beaten, and tortured. Many died, but somehow Searle survived and found himself in 1945 in the prison camp in Changi Gaol, in Singapore. He and a few others were selected to work there at a club used by the Japanese officers, to "beautify it". One day, the Prison Commander, Captain Takahashi, came in. He removed his cap and sword, and was brought a drink. The prisoners saluted and bowed, of course, He watched them working. Searle, was, as usual, drawing. The Commander wandered over to have a look, then said, in precise English, "May I?" and took Seattle's pencil. He then drew a most beautiful outline of a mother holding a child, and said "I too am an artist. I was studying in Paris when I was recalled for this unfortunate . . .er, this ...er. By the way, I almost forgot. You may like to have these" and took from his pocket a handful of coloured pencils and crayons. He never spoke to Searle again and there is no knowledge of him afterwards. Searle was eventually released and came home.
The Bomb
There was much bad feeling towards the Japanese, then and later, and when the Americans dropped the atomic bombs on Hiroshima and Nagasaki, a lot of people thought and said that they got what they deserved – certainly Harry Truman, the President, lost no sleep over it, even though the Japanese were already negotiating for surrender. There is much controversy about such weapons, but the trouble is, they wipe out everyone – including civilised people like Captain Takahashi, and the mother and child he drew.
Ed – Howard suggested that we use one of Ronald Searle's marvellous collection of drawings to illustrate this article, but all this sort of thing is enmeshed in copyright rules which we dare not infringe. So to see many of the drawings, click here to go a website containing many of them.