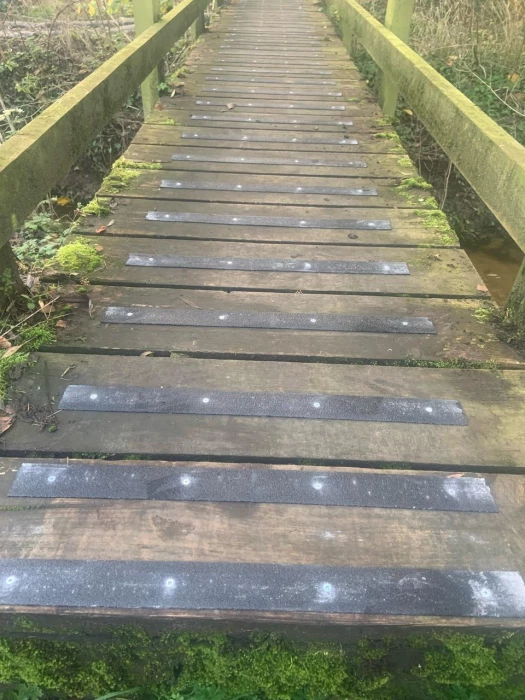 Another (safe) Step Forward!
You will have seen the recent report regarding the successful first phase of the improvements required for the footpath from Green Lane. The great news is that despite flooding during the terrible November rains, the new section did its job!!
The second phase was done today — clearly not needing as much volunteer effort, but still vital in terms of reducing the risk of an accident on the very slippy timbers on the wooden bridge. Rigid, non-slip strips have now been screwed down.
2 down, 1 to go!!
Phase 3 is the construction and installion of 4x 8m boardwalk sections. Hopefully all of the materials will be delivered within the next couple of weeks. The potential issue will of course be whether the soft state of the field will allow transporting the materials across to the path, down from the entrance in the top field. Once we have received the materials we will assess the conditions and decide what to do.
If we can proceed then there will definitely be a need for plenty of muscle power so what this space!!