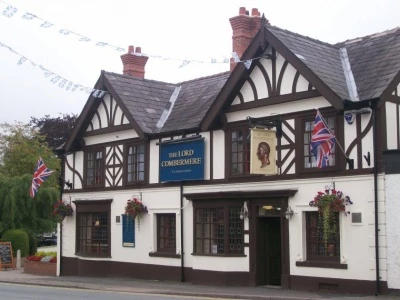 Many residents and customers have long suspected that the Lord Combermere must be one of the best Pubs in Cheshire and now, according to Trip Advisor, this is confirmed says website Cheshire live
The Lord Combermere
"sits on Audlem's The Square, a location as idyllic as it is prime location for capturing tourists, as it sits beneath the village's 13th century Church of St. James, set high upon an ancient Celtic burial mound."
The website goes on to highlight the part Allan and Jo Brown have played over the last twelve years.
You can read the rest of the eulogy here, but be prepared to fight your way past the adverts!
Thanks to reader Bill Higgs for pointing us to this item.