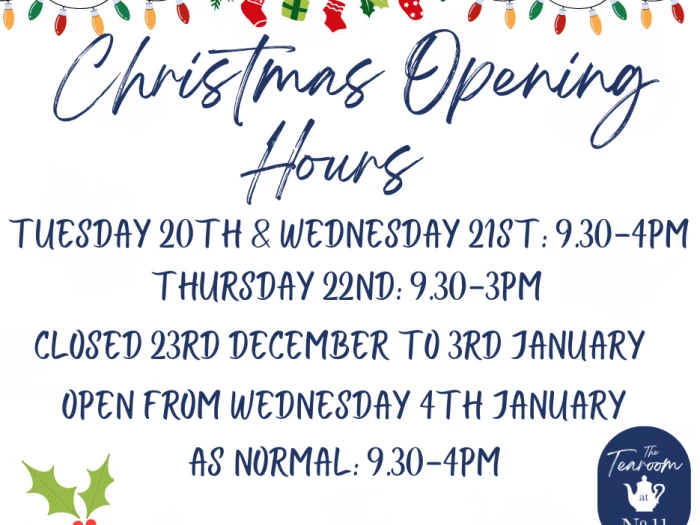 Tearoom at No.11 Christmas Opening Hour
 Here are our opening hours for the festive period:
 Tuesday 20th & Wednesday 21st December 9.30-4pm
 Thursday 22nd December: 9.30-3pm
We are closed on Friday 23rd December until Tuesday 3rd January.
We will reopen on Wednesday 4th January 9.30-4pm.
 We wish all our customers a Merry Christmas and hope you enjoy a relaxing time with your loved ones.