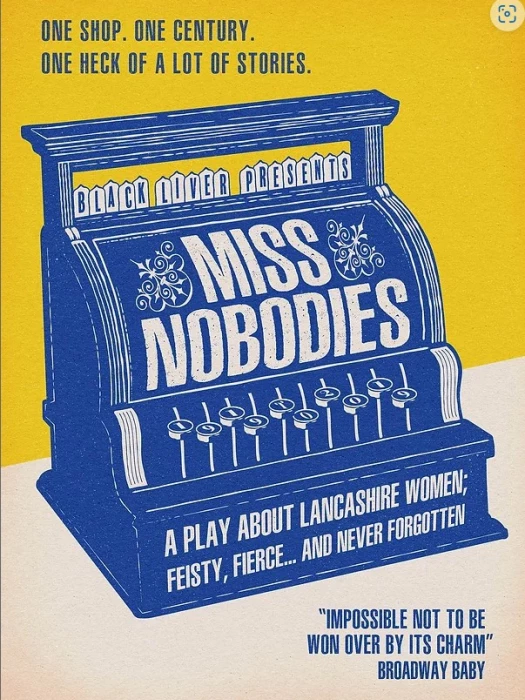 TAVA – Next show and next chapter!
TAVA and Ruth Cockburn would like to invite you to join us for a performance of 'Miss Nobodies'
The play mixes poetry, storytelling and music, to tell the story of a little shop in a small town (sound familiar!) and the women that have made up the shops history, whilst also showing how the lives of women have changed over the last century. This funny, poignant and heart warming story will resonate with all ages and will make you think about what the next 100 years might hold for us.
Saturday 13th May – 7:30pm – Audlem Scout & Guide Hall
To Book tickets:

£13 adult, £8 students / child (suitable for 12+) £35 family
TAVA (Touring Arts Visiting Audlem) is looking for new members to take the reigns, and onto it's next chapter.
TAVA has nearly 20 years of successfully putting on art events in Audlem. A small and friendly group hosting professional arts events twice a year at affordable prices – for people of all ages. As part of Cheshire Rural Touring Arts, TAVA gets to choose from a fabulous selection of shows – many have been award winning, some from such prestigious origins as the Edinburgh Fringe. Shows range from drama to music, magic to performance poetry, dance to humour etc.
If you would like to find out more about taking over the team, which would be fully supported by existing member, email us at: tava325@gmail.com