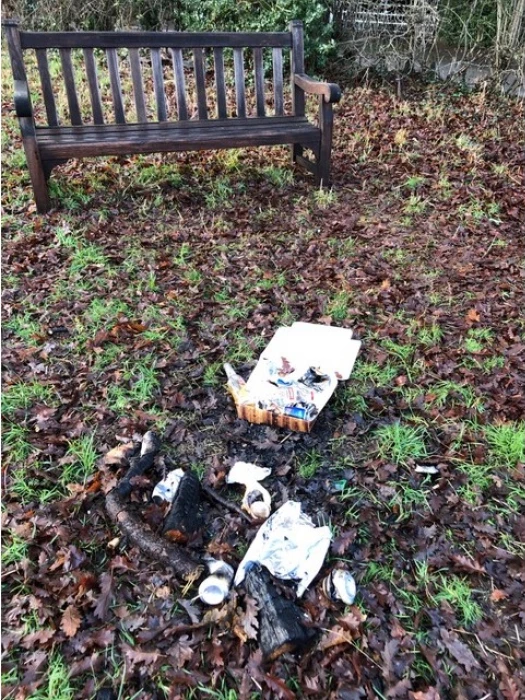 Takeaway Picnic's are great – but..
Audlem is so lucky to have its various takeaways to provide us all with excellent food. We are also very lucky to have Turnpike Field and its picnic benches – particularly in the current circumstances.
There's a big clue about the meanings in the name – Takeaway. On the one hand it means we 'takeaway' the food. The second meaning does sadly seem to elude some folk – takeaway the resultant rubbish!
Walking across Turnpike yesterday an example of this was evident. What I fail to understand about these sad imbeciles is that they are perfectly able carry the food, cans and bottles into the field. They then presumably walk back to the gate and the large rubbish bins – so why can't take their rubbish with them and avoid possible injury to animals or children who find it.
These people are almost certainly locals, so please, if you are parents who know that their kids are eating out with their friends – ask them to be a little bit more considerate about the filth that they leave behind.
And I haven't even mentioned the remnants of the campfire!!