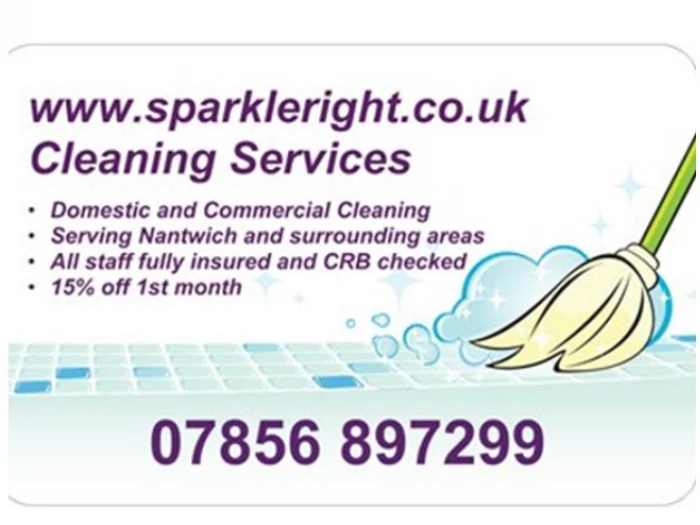 Sparkle Right Cleaning Services
My name is Monica Atte and I am the owner of Sparkle Right Cleaning Services.
I have got a number of clients in Audlem and the surrounding areas, so I am always looking for cleaners to join our team.
Currently, I am looking for a reliable cleaner who will be able to work two days a week in a beautiful retirement peoples development in Audlem cleaning the communal areas. Ideally Mondays and Thursdays, 3 hours per visit 6 hours per week.
Own transport
References
DBS certificate
If you are interested then please get in touch.
Benefits
Part-time hours: 6 per week
Salary: £11.25 per hour
Flexitime