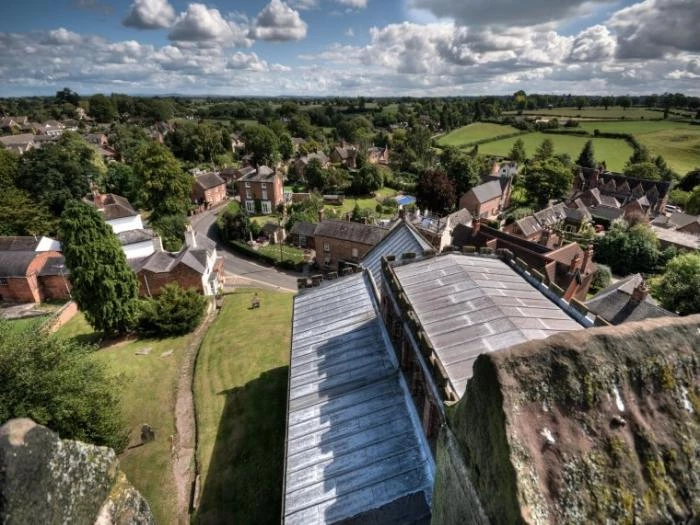 Apologies for the later than normal news from the school this week
Our e-Safety Champions have been appointed and they have had a busy first week in role! Lily Grange and Riley Capewell began the week attending Safer Partnership training with Mrs Richardson, organised by Cheshire Police Constabulary.
They visited Cheshire Police Headquarters and were trained as E- Safety Champions. The two children represented our school well and were commended by the Police Officers for their diligence and hard work.
The children will lead a team of children from Key Stage 2 to promote e-Safety within school. Research shows that children are more receptive to e-Safety messages when they are presented and promoted by their respected peers. In their new role as e-Safety Champions, Riley and Lily will share their knowledge and skills with a representative from Year 4, Jem Sheppard and Year 3, Charlie Chibnall.
All of our e-Safety Champions also attended an Internet Safety Roadshow organised by Cheshire Police with Mrs Richardson at Crewe Alex FC yesterday. They had the opportunity to listen to key speakers including PC Liz Stanton MBE from Cheshire Police and Henry Platten representing e-Cadets.
The Champions will use these newly acquired skills to prepare an e-Safety week within school. They will be launching an e-Safety poster competition to mark Internet Safety Day on Tuesday 9th February and they have invited PCSO Nick into school to carry out workshops within school.
The children will be learning about the online community and promoting key safety themes such as Powerful Strong Passwords, Showing Respect Online and Privacy Rules. Our aim is to promote Super Digital Citizens who behave safely and responsibly online.
Our Green team have also been busy working with Mrs Hayward to select the winning Green Team logo which was designed and created by Emma Mansell. It was chosen as it includes the name of the Green Team and a tree mirroring the tree on the Audlem sign on the green. The children also liked the fact it is shield shaped as are many of the team badges in school. Well done to the winning designers!
Our Year 4 and 5 children attended a Singfest rehearsal yesterday with Mrs Stoker, Mrs McKee and Mrs Tailor at Brine Leas. They are busy rehearsing for their Singfest performance on Tuesday 22nd March at Victoria Hall in Hanley. Tickets for parents and carers will be available to buy from the school office closer to the event – make a note in your diaries!
This week's Praise Book children are:
Mrs Hayward's Class – Alex Baker
Miss Danha's Class – Alesha Wilson
Mrs Richardson's and Mr Morrey's Class – Harry Meadows Mrs Stoker's Class – Harrison Saunders
Mr Perry's Class – Lizzie Edwards
Mrs Bird's Class – Christina Bugeja
Congratulations to you all!
Wednesday's Active Audlem before school was an energetic and fun way to start our
day together! It was great to see children, parents, grandparents and staff participating and making an active start to the day. The weather was kind to us too!
FASA – Dates for your diary!
A reminder that FASA's next event will be Film Night for all of the children on Thursday 25th February from 5pm – 7pm, please look out for more details about this very popular event coming soon.
FASA are also busy preparing for a special Easter Eggstravaganza on Wednesday 23rd March. It will be held after school from 3.15pm – 5pm and will include a range of Easter activities (including an Easter Bonnet parade) and stalls including an exciting Easter Egg Hunt! We hope you will be able to join us for this.
Please try to support these important fundraising events for school – don't forget all monies raised go directly to school to purchase curriculum enhancement opportunities and equipment for all our children.
All parents and carers of children at our school are automatically members of FASA and are welcome to attend any meeting and help at one or all of these events. As you can imagine, such a range of fundraising activities across the school year, requires huge amounts of energies and dedication from those who do volunteer – the more help we have allows the work load to be shared out.
FASA are always seeking new helpers to support with their events; they are also seeking new committee members. I am sending out a letter from the FASA committee with this newsletter with more details. I urge ALL parents and carers to return the attached reply slip to ensure that the team know their messages have been received and also to volunteer in any way you can to help in any way. Thank you.
ABC Childcare
A reminder that ABC are taking bookings for holiday club over half term (week commencing 15th February). Please contact one of the team on 01270 748081 or 07786985110 if you would like to book onto these sessions. I am sending out a flier with details about this holiday provision with this week's newsletter – please look out for this.
Finally
As part of our ongoing work with our cluster of schools in Nantwich, I invited several local Headteachers into school on Tuesday to visit classrooms, talk with children and find out more about teaching and learning in our school.
As always our children and staff were fabulous ambassadors for our school and all four Headteachers who visited were extremely impressed with how hard everyone works. They commented on the children's excellent behaviour and the wide range on offer across the curriculum in our school – a lot to be proud of!
R Jewitt
---
This article is from our news archive. As a result pictures or videos originally associated with it may have been removed and some of the content may no longer be accurate or relevant.