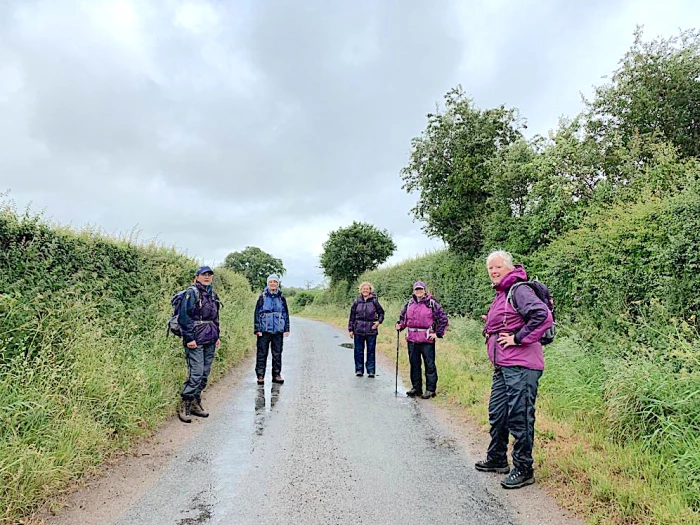 Jan Campbell is leading the next Audlem Rambling Society (ARS) Short ARS walk, 5 miles around Checkley on Saturday 25th June.
Meet Audlem Car Park at 9 am.
Start point: Bridgemere Garden Centre CW5 7QB. From the exit nearest to the vehicular exit
We walk along Yew Tree Lane and follow the public footpath to Phynsons Hayes farm for some giraffe spotting. Following the lane we pass the now derelict Checkley Wood farm, turning left at the new farm towards Checkley Lane. We emerge onto Checkley Lane for 500 metres, then turn onto the lane leading to Checkley Green. We then follow the footpaths across the fields which brings us back to Yew Tree Lane.
There can be very muddy sections on this walk following rain.
There are 12 stiles
No cattle out today (14.6.22), although there were horses in one field.

NB All walkers must have suitable footwear and be prepared for adverse weather, carry food and water to last for the entire walk and be suitably fit for the various lengths of walk.
Each walk is led by a nominated leader who will carry some first-aid equipment. The leader has the right to refuse to include in a group anyone who is felt not be adequately equipped.
Non-members of Audlem Rambling Society (ARS) are welcome to come on a walk but are expected to join ARS and pay the membership fee after a trial walk or two.