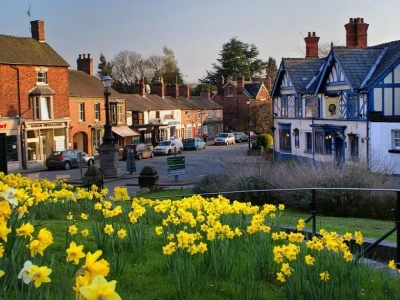 Are you fed up with UPS ?, raging with Royal Mail ?, disappointed with DHL ?, incandescent with Evri ? angry with Amazon, or disillusioned with DPD ?
Well, put down the phone and the traquillisers, and switch off your device -- help is on its way !
Your local village shops, services and eateries have lots of really lovely gift ideas that can come to your rescue this Xmas !
Whether vouchers for meals, goods, services or even a bit of pampering ......or gorgeous gifts & practical presents at every price point . It's easy to find something in the wide array of Audlem shops & businesses, to suit everyone and anyone.
What's more you can get them TODAY-- no waiting in for that illusive driver -- no checking behind bins for a missing parcel, no endlessly tracking that box that mysteriously finds its way back to the depot with a note saying you were out (when you most definitely were not !).
Take advantage of Audlem's free parking -- or better still, go low emissions on foot. No postage -- just P.I.Y. (pick it up yourself)
We are all happy to help you, and you can get it NOW -- not next week !!!
Shop smart. High street shopping is the "new" on line........or maybe that should be "on time" ?!
Merry Christmas from all your Audlem Traders