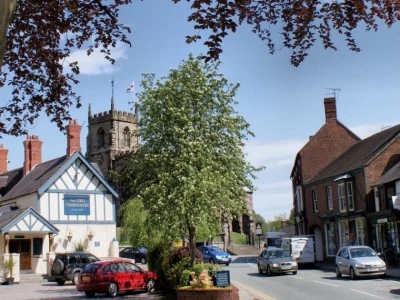 Ed: We did think of asking Ralph to provide us a photo for the article by taking a Selfie – but thought better of it. So we will be content with an imaginary image of him in the fish pond !
As you may have observed in my match reports, I do have a sauna in my utility room. Bought when a very close friend was moving house many years ago now and had no place to put it.
Fitted it out with strong electric feed and using it now of a morning regardless of outside temperature . Have the room set at 65c and stay in for about 20 minutes .
My first brush with life with a sauna came in when I had occasion as a junior assistant buyer for Littlewoods Mail Order empire and I accompanied Tommy Christopherson , menswear buyer, to Finland .i seemed to recall we flew on a British Airways Trident, with smoking section that permeated all through the plane . Both of us smoked!! It was February 1966
Landed in Helsinki on a cold grey day, to a stark city with severe buildings .
We were only there over night as we had to travel some 100km by train to Lahti. To visit a factory named Luhta who made well cut suits . Traveling by train and from our carriage window, all one could see was trees , and trees and more trees . Language was so different to any I knew so to order our food, I resorted to drawing a hen and an egg plus a pig . It worked and we got ham and eggs !
So, we arrived in a very cold northern city. Met up with the factory owners and straight into discussions on price and delivery once selections had been made.
Days this far north were very short, so by 1500 we were invited to join the executives in the sauna . As I said we were both strictly virgins with regard to such a thing .
In we all pile -- 8 of us. Just in our birthday suits and that protective towel. Nervous as heck. More talk on the trade we are setting up . On the talk goes as the heat rises and water splashed on the hot stones therein makes for very hot bursts of temperature . After a good while as both of us getting pinker and pinker, the boss owner of the family says what is normally done now is to run down the jetty and plunge into the lake. The frozen lake , where we are told a hole has been cut in readiness. I look at Tommy. He looks at me . Not sure of such a daring do , but then the 12 year old grandson gets up and runs down the jetty and into the lake. I say to my colleague we cannot let England down -- so casting aside our towels ,we too run and leap into the waters. Amazingly it is ok as being so hot and sweaty we are insulated from the icy cold.
We troop back to regain our modesty and robes ,( remarkable what very cold water does to the body ) and to Schnapps and big fat sausages along with a sort of caviar -- red in colour.
We note that none of the elders dived in to the lake and we ask why? "Oh no " the boss says, "bad for the heart !! ." – But pride was ours we felt.
An adventure never forgotten and I also learn that mothers giving birth often do so in the sauna as being a very very sterile place.
And now I bathe here in a much smaller way and with no lake -- just the small fish pond .
Ralph Warburton .