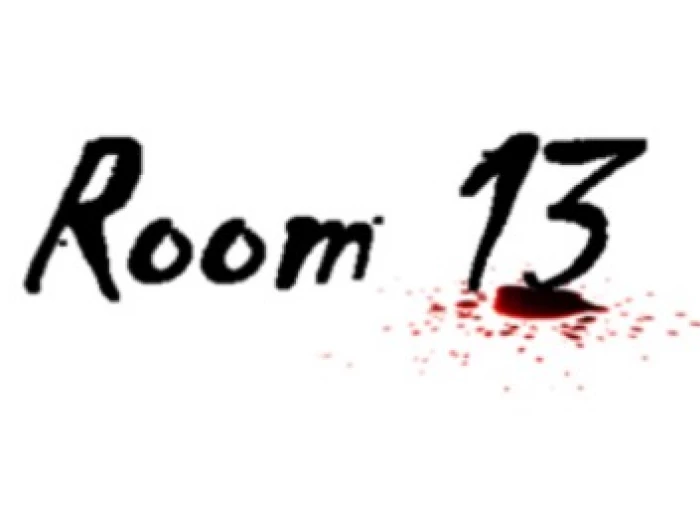 'An impressive Performance by Audlem Theatre Company'
Last night I attended the first of two performances of Room 13, and I was sceptical as to how Audlem Theatre Company would attack the tricky genre known as the 'Murder Mystery'. Would there be more red herrings than a fishmongers, or would the whole thing leave me with a nasty taste in my mouth? I was about to find out...

Richard and Rachel Hartley have been married for almost 5 years, although Richard has been absent for most of the time on various business trips. His wife Rachel is often stuck at home, with nothing much to do except keeping house, sewing and ensuring that dinner is ready in time for when her husband returns from work. Rachel dreams of romance, so when Richard announces that he has yet another business trip planned, Rachel decides that this time, she wants 'in'! What Rachel doesn't know is that her deceitful husband has been playing away, and the 'business trips' have merely been a cover story. Richard has been playing a dangerous game, which is now at risk of being exposed...

The production is based on a script by long-standing ATC stalwart Cat Hunter and features a small cast of seven performers, with additional technical crew.
Trevor Hough plays the womanizing Richard Hartley with confident aplomb; the way that Trevor portrays Richard's duplicity ensures that the audience spares him no sympathy! Lynn Brookes is the submissive, downtrodden Rachel, and plays it with a sensitivity that makes you want to reach out and give her a big hug (and a copy of The Handmaid's Tale).
Cat Hunter embodies fiery femme fatale Adele Smith with alluring intensity; handing out both amorous and caustic remarks in equal measure.
Will Popovic brings Bill Jones to life as the amiable Detective Inspector, who has a logical mind and is keen to do everything 'by the book'. His performance is measured and thoughtful, despite his character being bombarded with dodgy accounts and tearful witnesses.
The hotel is managed by the formidable Polly, who is the eyes and ears of the establishment. This habitual gossip-monger is played by Helen Meyrick, who has recently returned to ATC after a 25-year absence.
Sarah Smith is the meek and mild house-keeper, convincingly portrayed by Sue Poole. Oppressed by her overbearing husband, Sarah just wants to keep her head down and stay out of trouble.
The role of Head Chef Francis is taken by Alan Duncan. Alan brings an element of understated fear in his performance as the controlling husband of the house-keeper. His quiet threats are delivered with chilling brutality, making the audience feel quite unnerved!

The set is concise and simple, so doesn't distract the audience from the narrative. The costumes are also uncomplicated, with all cast entirely dressed in black, with the exception of a single piece of colour, (which I'm led to believe correlates to specific personality traits of each character — Colour Psychologists, I'm looking at you!?)

Room 13 is a world away from the usual light-hearted, family pantomimes that the locals have come to expect from Audlem Theatre Company. Nevertheless, I was pleasantly surprised at how seamlessly the cast were able to adapt to grittier and more hard-hitting material.

James and Abbie Davies
Note from Audlem Theatre Company: There are a few seats available to pay on the door Sat 14th May. Performance starts at 7.30pm. Doors open at 7pm.