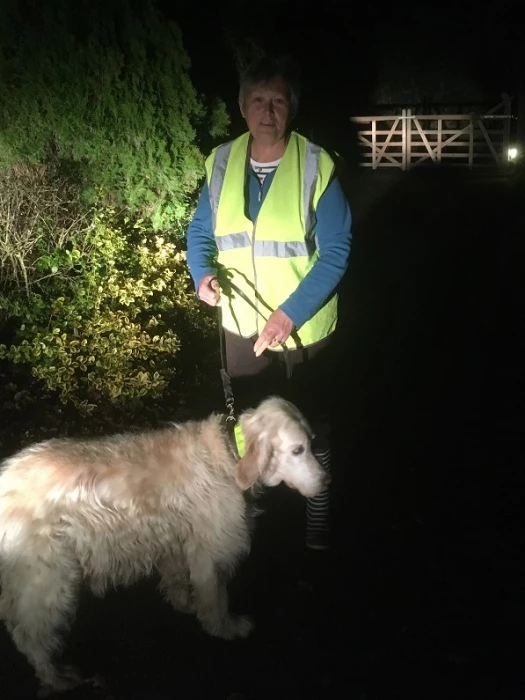 Dark nights and dark dogs
I am increasingly concerned that, in these dark mornings and evenings, people are wearing dark clothes ( and walking black dogs!!) to walk round our local lanes.
It is very difficult for motorists to see people in these conditions, and, particularly as our lanes are narrow, it is quite a danger.
So please, if you are out walking at dusk or in the dark, wear something high viz and protect yourselves.
Remember the old advert -- wear something white at night!! High viz -- even better.
Stay safe.
.
.
.
.
.
.
.
.
.

Ed – Our top picture above shows Kate with appropriate High Viz gear (and a highly visible dog).
The second picture, opposite, shows somebody in black clothes with a black dog.