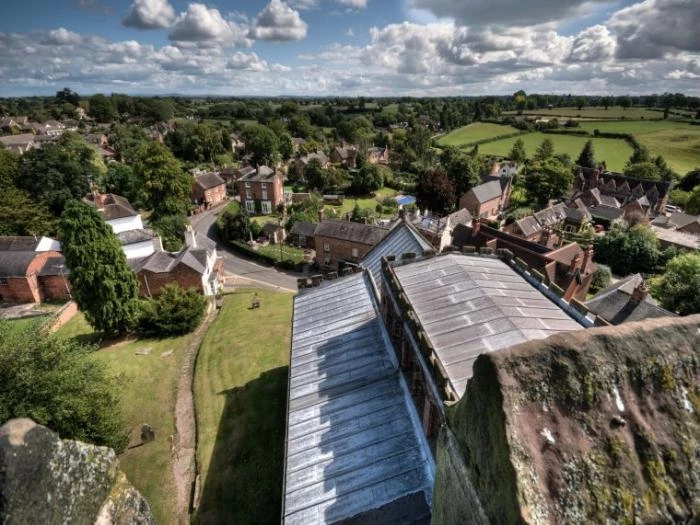 Over recent days, Audlem Online has published the responses of Stephen O'Brien (Conservative) and Pat Merrick (Labour) to a series of questions about local issues.
Today, it's the turn of the Liberal Democrats' candidate, Bob Thompson.
Audlem Online question: If elected as MP for Eddisbury, what would you do for Audlem?

Address the issue of a shortage of social housing. It is a shame that young people and families have to move out of the communities they grew up in because there is a shortage of social housing. Although it is important to protect the green belt there is the opportunity to release farm building for conversion to social housing.

To protect the existing businesses as far as is practical. The variance in population between the summer and winter periods suggest some businesses will be under cash pressure in the winter and have to make their money in the summer. Too many pubs, village shops and post offices have closed across the country in recent years and their going has ripped the heart out of village life. That must not happen in Audlem.

The canal is still an opportunity for the village and further investment will enhance the area and bring new opportunities.

Parking needs to be improved. This should be addressed as a matter of priority.

Audlem Online question: Rural areas appear to have been somewhat neglected in recent years. If the LibDems were elected, how might that change?

I don't think it is just rural areas that have been neglected. I have mentioned social housing and the challenge to village businesses and hoe the Lib Dems would address those.

In addition we would amend the planning laws so that local people had more say in the process where local knowledge far outweighs some distant planning board.

We would redirect research to focus on dimentia particularly. As the population grows older and lives longer it is a fact that there are and will be more sufferers of this condition. Investment in research could alleviate suffereing for individuals and their families and improve quality of life.

We would give local people more say about the bus services offered .... the routing and the fares.

Audlem Online question: We are already getting reports of big cuts in PCT budgets. What is your view of these cuts?
Lib Dems don't want to cut health budgets but we do want to redirect money away from beaurocracy and to front line services and research. There are many quango's picking over the statistics of the national health ...... often asking the same questions ..... there is real waste here and it must be addressed.
We would limit top pay so no-one earns more than the PM and we would devolve budgets to front line managers who are responsible for patient care.

Audlem Online question: Hankelow has now been added to the Eddisbury constituency. Are there any issues there that need addressing, and how?

Speeding and sustainable jobs in the vicinty need to be addressed as well as the needs of the older residents.

Respite care for older residents is a huge issue across the country. No-one has the answer but all parties have a view. Let's have some cross party working to address this so the best brains of the parties and the civil service can make recommendations.

Speeding is a problem. The village needs some focus and attention and speeding vehicles need to be stopped and feel the consequences of the law. Sustained enforcement will reap reward of a safer community.
---
This article is from our news archive. As a result pictures or videos originally associated with it may have been removed and some of the content may no longer be accurate or relevant.