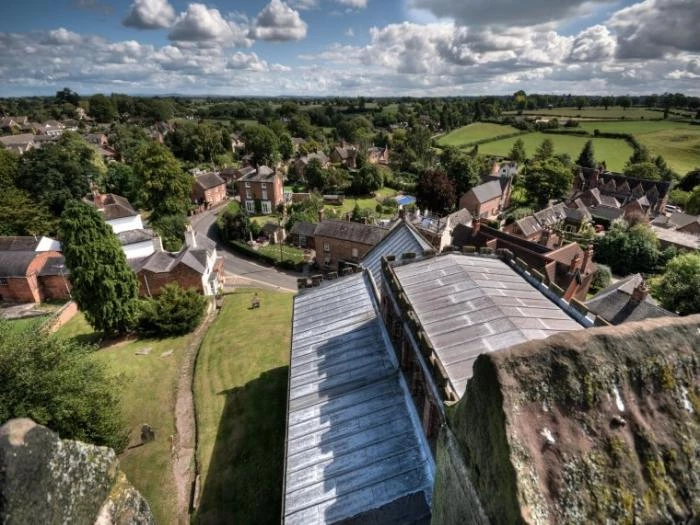 Audlem Parish Councillors wish everyone a healthy, happy and peaceful New Year. We have some good news and some rather less cheery news to share with you as we enter 2017.
The less cheery news
We are very sad to report that in the last month two Councillors, Mike Hill and Pam Seddon, have decided to stand down for personal reasons; they will be a very hard act to follow.
Mike Hill has been a Parish Councillor for over 30 years and has been at the forefront of many community initiatives. His most recent successes have included the devolution of the public conveniences to the Parish which have subsequently won a 'Loo of the Year' award and provided 'relief' to many residents and tourists. Mike has also been instrumental in the ongoing work to take on the playing fields and play area from Cheshire East Council. His dedication to the village is well known and his contribution at Council meetings will be sorely missed.
Pam Seddon also has over 15 years of service as a Councillor. She was fully involved in drawing up the Parish Plan and in her role as Communications 'guru' has recently given valued input into Editor of the Audlem Newsletter. Pam has given wise counsel as a member of the planning working group and she, too, will be much missed in Council debates.
It will be big challenge to find two people who can give as much time and commitment to our community as Mike and Pam have done. There is now a statutory process to be followed to seek replacements and more details will follow in due course.
The good news
The annual Finance meeting took place in mid December and the following grants have been agreed:
APHAX – They say every cloud has a silver lining and the ongoing delays in taking on the playing field and play area have meant that the Parish Council has sufficient funds to grant an additional £10,000 to the APHAX project rather than give this on an interest-free loan basis.
Councillors look forward to the completion of the building work and the opening of this important community hub.
Other grants agreed include:
ASET – £1,000
Audlem Carnival – £500
Audlem Music & Arts Festival – £1,250
Audlem Bowling club – £1,500
ADAS/AIB – £1,000 (seasonal bedding 2017)
ADAS – £500 (Christmas Display)
Further grants are awaiting additional information from the applicants before decisions are taken.
And finally – The Post Office
A meeting is to take place with representatives of the Post Office in mid-January and we hope to have more positive news to report in the near future.
---
This article is from our news archive. As a result pictures or videos originally associated with it may have been removed and some of the content may no longer be accurate or relevant.