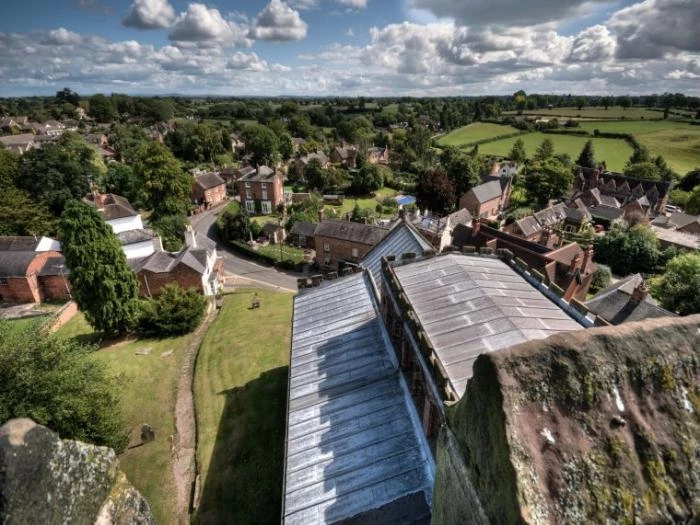 The 9th of October 1779
Little detail is known about the first Luddite Attack in 1779, indeed it is arguable that the movement did not truly begin until 1811, when it became an organised resistance to the brutal changes brought about by the introduction of textile machinery.
But the Luddite movement would not have taken its name, and perhaps never have been inspired to develop as it did, without the events of 1779 in Anstey, Leicestershire. Here it was that according to myth an apprentice stocking maker, either angered by the threat to his livelihood according to one version, or annoyed at his father giving him a beating per another, broke some stocking frames with a hammer.
The frames he broke were ones introduced in the middle of the 18th century that required less skill to use than the traditional versions, thus those using them could be paid less, and the skilled workforce found itself devalued.
Ned was not the only frame-breaker, but his name stuck and other culprits after him were jokingly hidden behind the name Ned Ludd as a humorous recollection of the boy's actions.
Ned is also known rather ironically as King, Captain or General Ludd. He may well have been Edward (or Ned for short) Ludlam, but his identity is lost in the mists of time.
Ludd's actions had little impact at the time, but they and the others who made similar small-scale attacks at around the same time grew in significance in the minds of the common men labouring in the North and in the East Midlands in the textile industry. As the skilled hand-workers watched in frustration the growth of mechanised production – observing perhaps in horror the hell-holes that the early textile factories became, Ned Ludd's spontaneous destruction of production equipment became the stuff of legend. "King" Ned gave his successors a symbolic figure, a name adopted by the leaders of the movement in 1811 and 1812 when they listed their grievances and demands
---
This article is from our news archive. As a result pictures or videos originally associated with it may have been removed and some of the content may no longer be accurate or relevant.