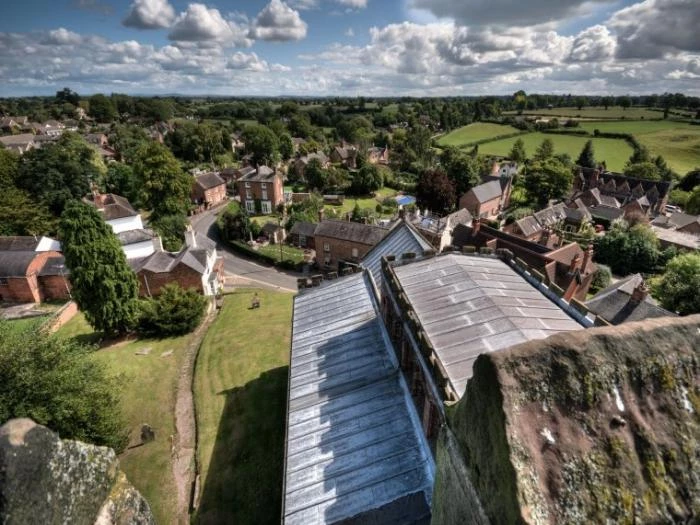 Boeing 747 rolled out for the first time 30th September 1968

The Boeing 747 is an American wide-body commercial jet airliner and cargo aircraft. The first wide-body airplane produced, it was the first plane dubbed a "Jumbo Jet". Its distinctive hump upper deck along the forward part of the aircraft has made it one of the most recognizable aircraft. Manufactured by Boeing's Commercial Airplane unit in the United States, the 747 was originally planned to have 150 percent greater capacity than the Boeing 707,a common large commercial aircraft of the 1960s. First flown commercially in 1970, the 747 held the passenger capacity record for 37 years.
The quadjet 747 uses a double-deck configuration for part of its length and is available in passenger, freighter, and other versions. Boeing designed the 747's hump-like upper deck to serve as a first-class lounge or extra seating, and to allow the aircraft to be easily converted to a cargo carrier by removing seats and installing a front cargo door. Boeing expected supersonic airliners--the development of which was announced in the early 1960s--to render the 747 and other subsonic airliners obsolete, while the demand for subsonic cargo aircraft would remain robust well into the future.Though the 747 was expected to become obsolete after 400 were sold, production passed 1,000 in 1993.By June 2019, 1,554 aircraft had been built, with 20 of the 747-8 variants remaining on order. As of January 2017, 60 of the jets have been lost in accidents in which a total of 3,722 people died.
The 747-400, the most common variant in service, has a high-subsonic cruise speed of Mach 0.85-0.855 (up to 570 mph or 920 km/h) with an intercontinental range of 7,260 nautical miles (8,350 statute miles or 13,450 km).The 747-400 can carry 416 passengers in a typical three-class layout, 524 passengers in a typical two-class layout, or 660 passengers in a high-density one-class configuration.The newest version of the aircraft, the 747-8, is in production and received certification in 2011. Deliveries of the 747-8F freighter version began in October 2011; deliveries of the 747-8I passenger version began in May 2012.
Airliner proposal
The 747 was conceived while air travel was increasing in the 1960s.The era of commercial jet transportation, led by the enormous popularity of the Boeing 707 and Douglas DC-8, had revolutionized long-distance travel Even before it lost the CX-HLS contract, Boeing was asked by Juan Trippe, president of Pan American World Airways (Pan Am), one of their most important airline customers, to build a passenger aircraft more than twice the size of the 707. During this time, airport congestion, worsened by increasing numbers of passengers carried on relatively small aircraft, became a problem that Trippe thought could be addressed by a larger new aircraft.
In 1965, Joe Sutter was transferred from Boeing's 737 development team to manage the design studies for the new airliner, already assigned the model number 747. Sutter began a design study with Pan Am and other airlines, to better understand their requirements. At the time, it was widely thought that the 747 would eventually be superseded by supersonic transport aircraft. Boeing responded by designing the 747 so that it could be adapted easily to carry freight and remain in production even if sales of the passenger version declined. In the freighter role, the clear need was to support the containerized shipping methodologies that were being widely introduced at about the same time. Standard shipping containers are 8 ft (2.4 m) square at the front (slightly higher due to attachment points) and available in 20 and 40 ft (6.1 and 12 m) lengths. This meant that it would be possible to support a 2-wide 2-high stack of containers two or three ranks deep with a fuselage size similar to the earlier CX-HLS project.
In April 1966, Pan Am ordered 25 747-100 aircraft for US$525 million. During the ceremonial 747 contract-signing banquet in Seattle on Boeing's 50th Anniversary, Juan Trippe predicted that the 747 would be "... a great weapon for peace, competing with intercontinental missiles for mankind's destiny".As launch customer,,and because of its early involvement before placing a formal order, Pan Am was able to influence the design and development of the 747 to an extent unmatched by a single airline before or since.
---
This article is from our news archive. As a result pictures or videos originally associated with it may have been removed and some of the content may no longer be accurate or relevant.