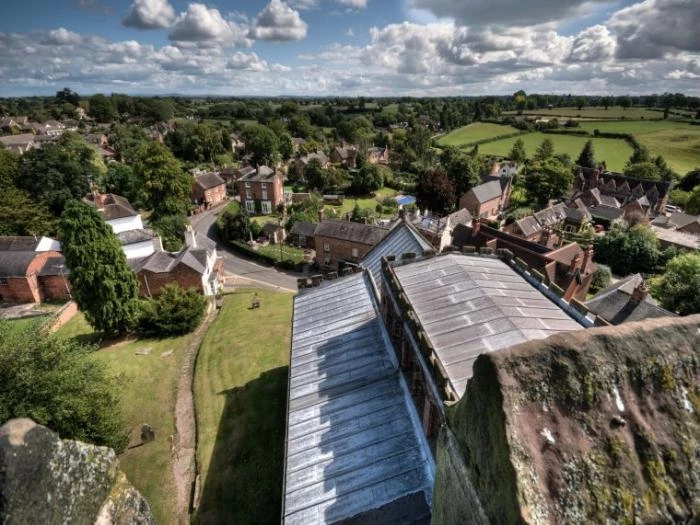 AMBULANCE SERVICE TAKES STEPS TO BECOME MORE DEMENTIA FRIENDLY
Pledging to raise awareness of the impact of dementia and support patients living with the condition, over 6,000 North West Ambulance Service (NWAS) staff are now 'Dementia Friends'.
With one in every six people over the age of 80 experiencing dementia, NWAS has built dementia awareness sessions into their annual mandatory training package and all patient-facing staff are given classroom based sessions helping them to understand how best to care for patients with dementia alongside the opportunity to become a Dementia Friend.
Dementia Friends is an initiative set up by the Alzheimer's Society to change people's perceptions and challenge the stigma associated with dementia. It aims to transform the way the nation thinks, acts and talks about the condition through face to face and online sessions.
NWAS also became the first ambulance service to specifically ask patients booking planned care transport if they have dementia or a memory related condition to help give them more individualised care centered around their needs.
Understanding the importance of listening to feedback from patients and people in the community, the ambulance service has also taken a variety of steps to gain their views and insight including attending dementia support groups across the region as well as postal and telephone surveys undertaken by those living with and affected by dementia.
Gill Drummond, Mental Health Manager for NWAS who leads on dementia-related initiatives within the trust, said: "The common misconception with dementia is that it only affects older people and that receiving a diagnosis means that the person no longer has a good quality of life and are unable to still contribute to their community and family life, therefore it's important that our staff are aware of the importance of living well with dementia and how their actions can significantly contribute to this.
"We have made sure that dementia is featured strongly on our Mental Health Strategic Improvement Plan running a number of initiatives over the past twelve months which we are keen to continue going forward.
"By becoming more dementia friendly, we have been able to improve the care that we give to these patients by ensuring we have a knowledgeable workforce well equipped to deliver a high standard of care."
Working with other healthcare professionals across the region and Dementia Action Alliances, NWAS has also held dementia hubs in different areas to give patients, families and carers a place to drop in and get any help and advice that they may need.
Alison Wakefield, Alzheimer's Society Dementia Friendly Communities Officer in the North West said: "It's great to see staff from North West Ambulance Service uniting against dementia and making a major stride in raising awareness about the condition by becoming Dementia Friends. Dementia is the biggest health and social care crisis facing society today. Someone develops the condition every three minutes and too many are facing it alone.
"Dementia affects people, their carers and families in different ways but one thing seems universal: people don't always get the support or understanding they deserve. We need more people and organisations like the North West Ambulance Service to help us break down the stigma surrounding the condition by joining our growing movement for change, today. Anyone can become a Dementia Friend by watching a short online video or attending an Information Session. Unite with Alzheimer's Society today, visit www.dementiafriends.org.uk"
The trust now plans to evaluate the effectiveness of the schemes that they have put in place to ensure continuous learning and consider how they can continue to build on their successes going forward.
---
This article is from our news archive. As a result pictures or videos originally associated with it may have been removed and some of the content may no longer be accurate or relevant.