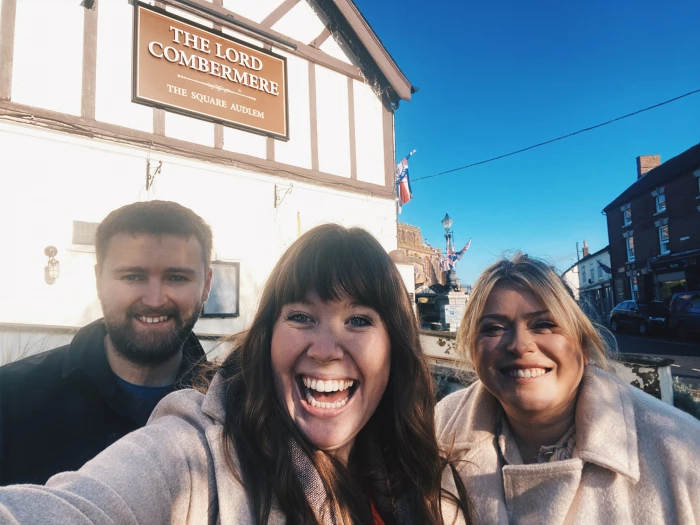 Nomad Moments Group
Nomad was founded in 2019 as a wine merchant and has quickly developed into a business that recognises excellence in all areas of hospitality. We have brought our Nomad love for wine to The Lord Combermere and paired it with excellent food and great beer. The perfect combo! We are really delighted to add The Lord Combermere to the Nomad Moments Group which includes our wine merchant company Nomad Wine and our wine bar in Market Drayton Nomad @ No63.
We all know what makes a good pub -- decent drinks, good food and lovely people.
We believe that we've taken all of those things and put them in to The Lord Combermere. You can expect a warm welcome, wonderful wine and fine fayre.
Thursday November 16th
We hope to open this Thursday 16th November for drinks and nibbles and we are aiming to launch our food menu the following week, but will send an update on exact date closer to the time.
In the meantime, you can follow us on
Instagram @nomadlordcombermere
Facebook @thelordcombermere
website is www.lordcombermere.co.uk

See you soon!
Rachel & Cameron -- Founders of Nomad
And Nicola -- General Manager of The Lord Combermere