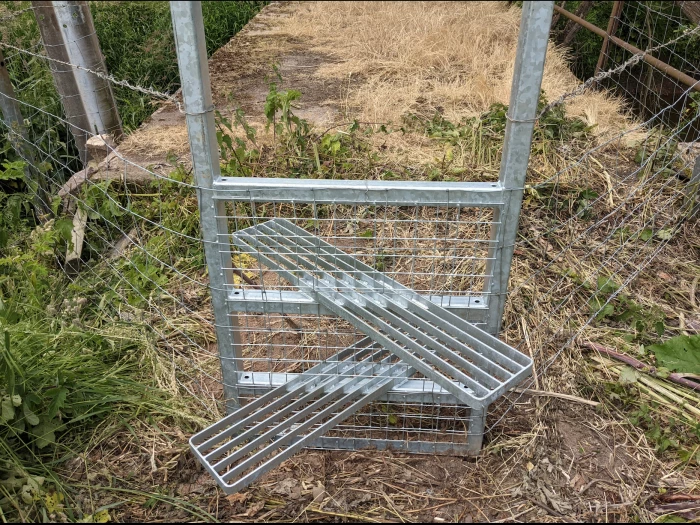 Splendid new stile on footpath 9.
Walkers leaving the canai near Moss Hall had difficulty accessing the Weaver bridge because of a chained gate.
Contacted by Nicola Swinnerton, our new footpaths officer at Cheshire East, the landowner swiftly had vegetation removed and the gate replaced by a sturdy new stile.
Nicola says she works best when she has a network of local path watchers who can send problems to her preferably accompanied by photographs.
Her contact email address is Nicola.Swinnerton@cheshireeast.gov.uk