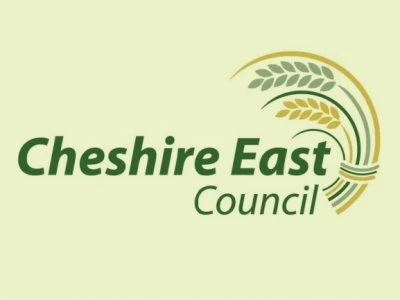 Cheshire East Council 'still open' for new business support grants applications
Cheshire East Council is reassuring businesses hit by the Covid-19 pandemic that it is still accepting new applications for business support grants – while committing even further resources to help process payments quicker.
So far, £118m in grants has been paid out to Cheshire East businessesto help boost their recovery and rebuild the local economy, with the council anticipating makingthousands of additional payments over the next few weeks. 
As there continues to be high demand for these grants, the council has today announced its plan to improve the application process and tackle a backlog in processing payments for those eligible for the Additional Restrictions Grant.
Councillor Nick Mannion, Cheshire East Council cabinet member for environment and regeneration, said: "These are unprecedented times and businesses have been hit hard by the impacts of the Covid-19 pandemic.
"For many, these grants have been a lifeline and demand continues to be extremely high.
"This demand has regrettably led to a backlog in us processing payments for those eligible for the Additional Restrictions Grant. This is a discretionary grant and requires more verification checks and additional supporting evidence to be reviewed and considered.
"The council has committed additional resources to respond to the backlog – with some staff redeployed to support our existing teams – and a taskforce has been set up to look at ways of improving the application and payment process.
"I would like to assure businesses that our teams are working hard to clear the backlog and reduce the wait as much as possible.
"We expect this could take up to three weeks and sincerely apologise for the additional difficulties this delay of payments may be causing businesses.By the end of March, we anticipate having paid out more than £4.5m in additional restrictions grants."
Cheshire East Council currently has a single application form for the Covid-19 business grants it administers, which relies on its economic support and business rates teams carrying out the background work to determine which specific grant or grants an applicant is eligible for.
This process is time-intensive and places additional pressure on staff, which has a knock-on effect on the speed in which payments can be processed.
As a result, the council is going through the process of procuring a new system which will enable applications to be processed faster and ultimately for businesses to receive these much-needed grants quicker.
Councillor Sarah Pochin, Cheshire East Council's business champion, said: "Supporting businesses in Cheshire East to succeed is extremely important to the council and their recovery from the impacts of the pandemic is key in making sure the local economy can rebuild.
"I understand just how crucial these grants are to some businesses and I would like to reassure them that we are still 'open for business' and accepting and processing new grant applications.
"I encourage businesses to make sure they access all the support available to them."
For those eligible for the Local Restrictions Support Grant, the council intends to make payments within two weeks.
The council would like to remind businesses that have successfully applied for either the Local Restrictions Support Grant or Additional Restrictions Grant that they do not need to do anything.
If they have already received a payment for the November lockdown, a similar payment will be made to them to cover the January and February lockdown period.
Further information and advice about the grants available and the application process can be found at:https://www.cheshireeast.gov.uk/business/business_rates/business-rates-relief/coronavirus-covid-19-help-for-business-rates-customers.aspx and https://www.cheshireeast.gov.uk/business/business_rates/business-rates-relief/coronavirus-covid-19-business-grants.aspx