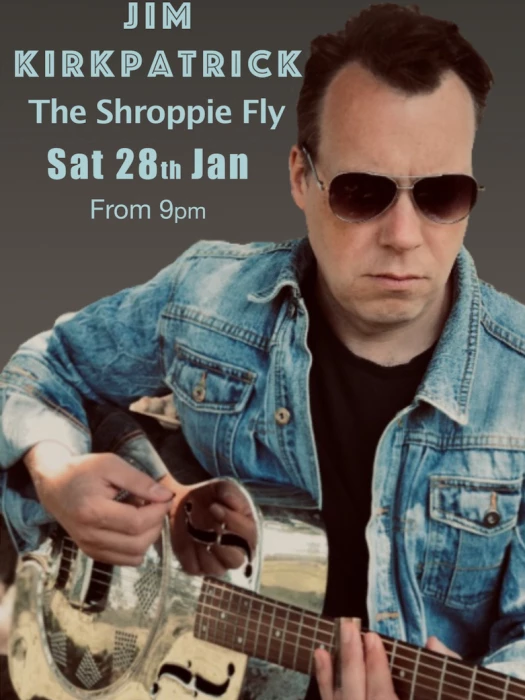 Shroppie Fly Music Night Relaunch.
Well known local musician Jim Kirkpatrickwill be playing at the pub on Saturday 28th January, to kick off the relaunch of the once famed and very popular music nights at the Shroppie Fly.
Jim is a world class Rock and Blues musician, and has been the lead guitarist of legendary rock band FM, writing, recording and touring extensively with them since 2008, as well as releasing and touring his own original material.
New Shroppie Fly landlord Mike Ager is planning to have live music on every other Saturday, which will see various soloists, duos and full bands once again filling the Shroppie with high quality live music.
The details of who will be on and when will be displayed in the pub itself, as well as online and through social media.
Music will start at 9pm prompt, and entry is free to all.